PURUS LABS ATHLETE SEARCH FINALISTS
Click on the athlete's name below to read their profile.
Once you have checked out each athlete, click here to vote by liking and commenting on your favorite(s)!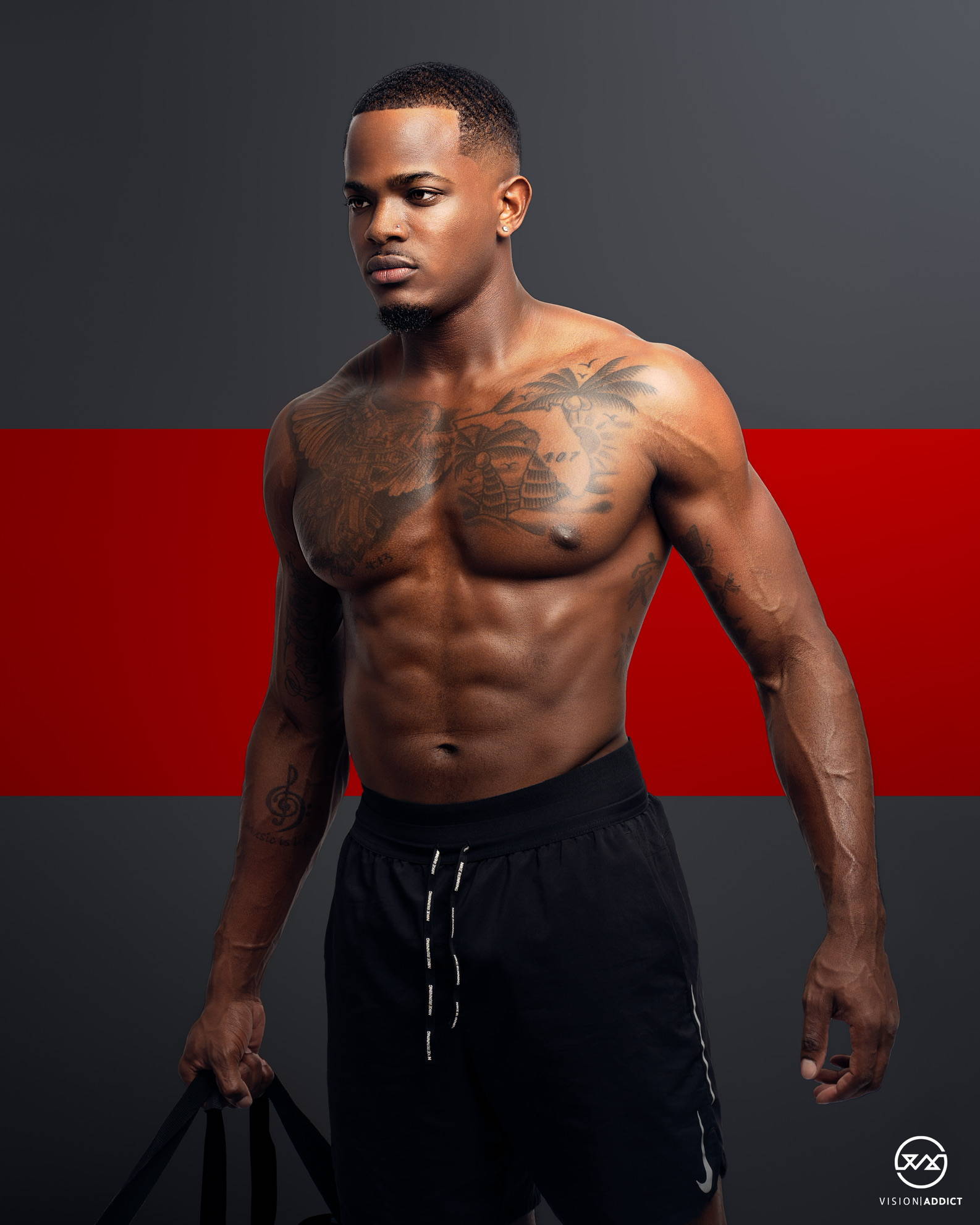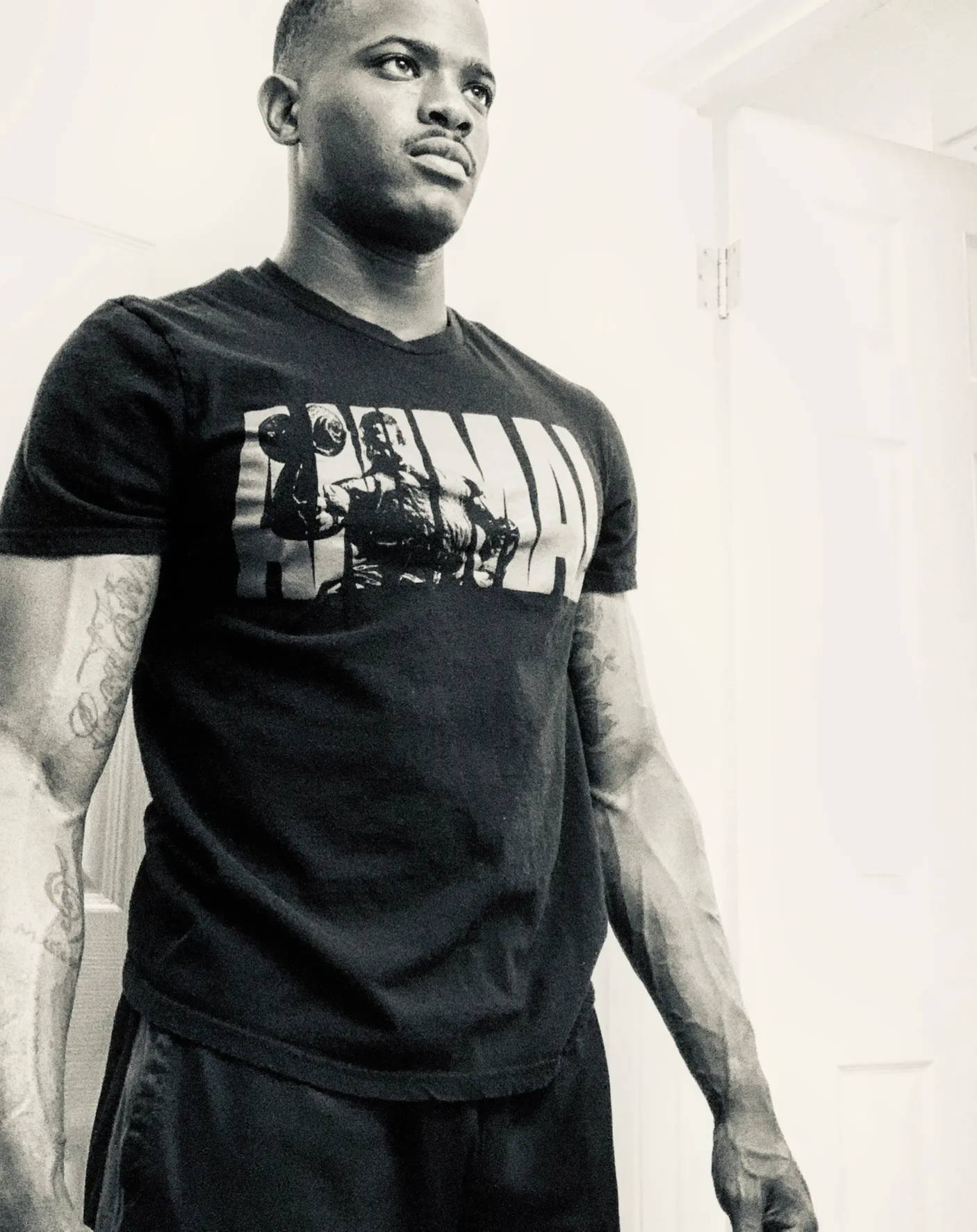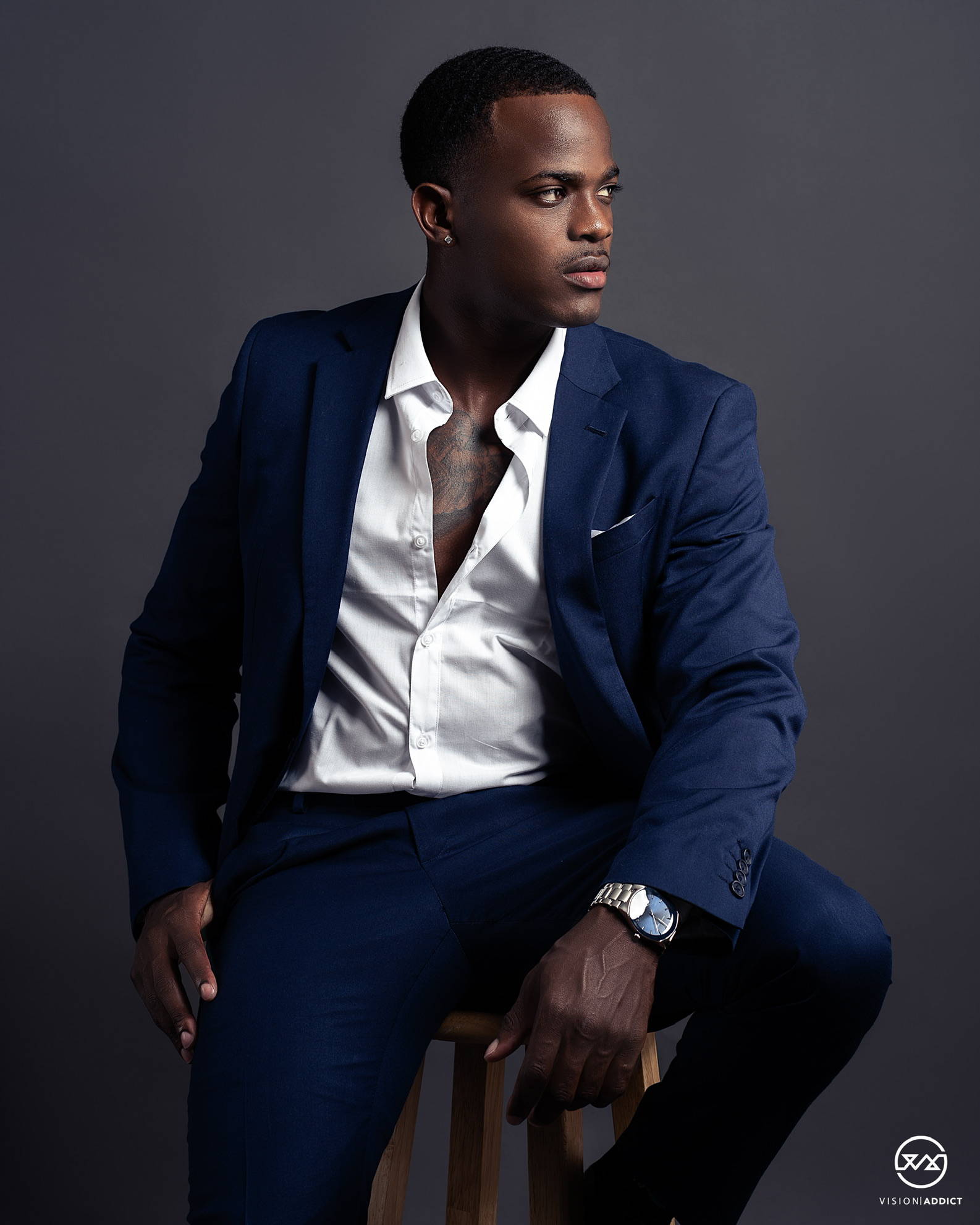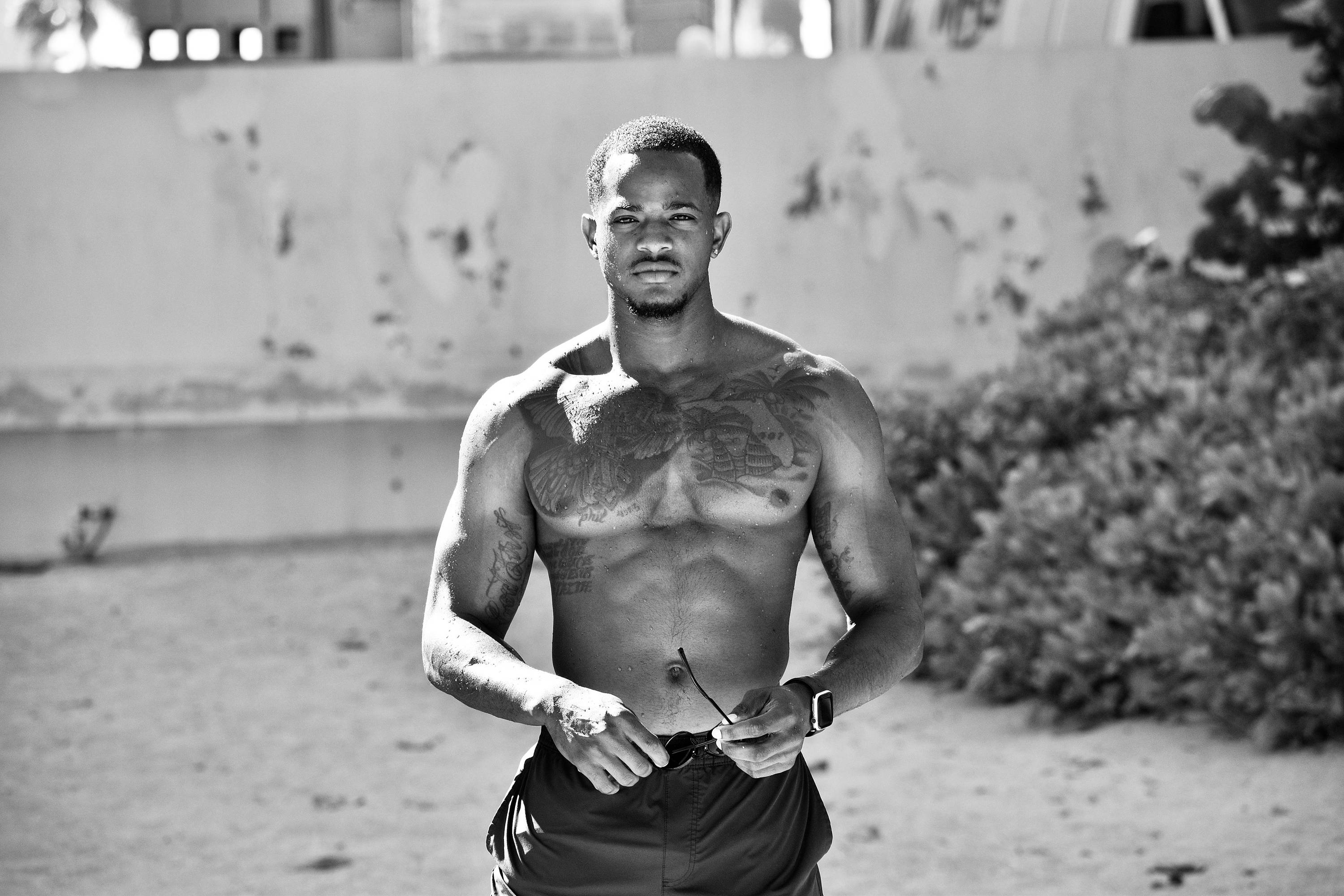 ADRIAN SCOTT
Miami, FL
Occupation: Marine/Firefighter

I train to be the best I can be, the strongest I can ever get!
As a Purus Athlete, I hope to bring positivity and show they have the potential to be great.

To motivate, inspire & educate others, I offer small tips, always have a positive/motivating attitude and laugh al ittle. Never hurts to have fun sometimes and always be humble.

I love powerlifting, traveling and exploring new things.

I got into fitness through my best friend [girl], she is a powerlifter and one day about 5 years ago, she showed me how to deadlift and I just fell in love with it every day since. She said I had potential to be great, so that's always stuck with me.

[I should be chosen because] I think I can help motivate others, bring a smile to other athlete's faces, push them past their limit, help them to have a driven goal and NEVER GIVE UP.

Nobody is perfect. Everyday is a challenge. How I get through is finding that 'why' deep inside, finding what's my purpose in life and what's the alternate way to get over the negative.
A Note from Purus Labs:
We chose Adrian as a finalist because he is clearly dedicated to whatever he pursues. He has tested himself both in his career and fitness journeys and come out victorious. Adrian's go-getter mentality, positive personality and immaculate physique would be a great representation of our brand.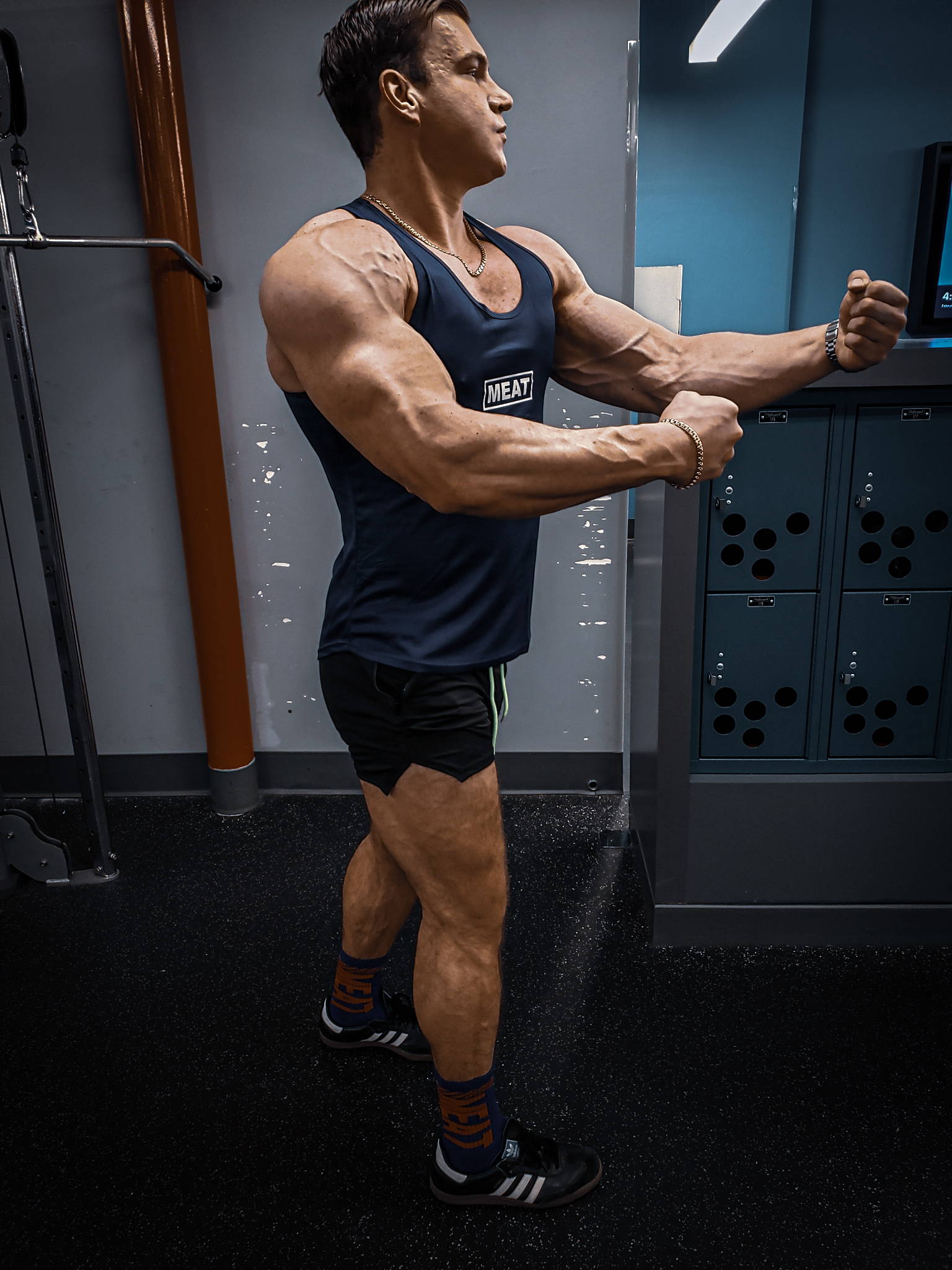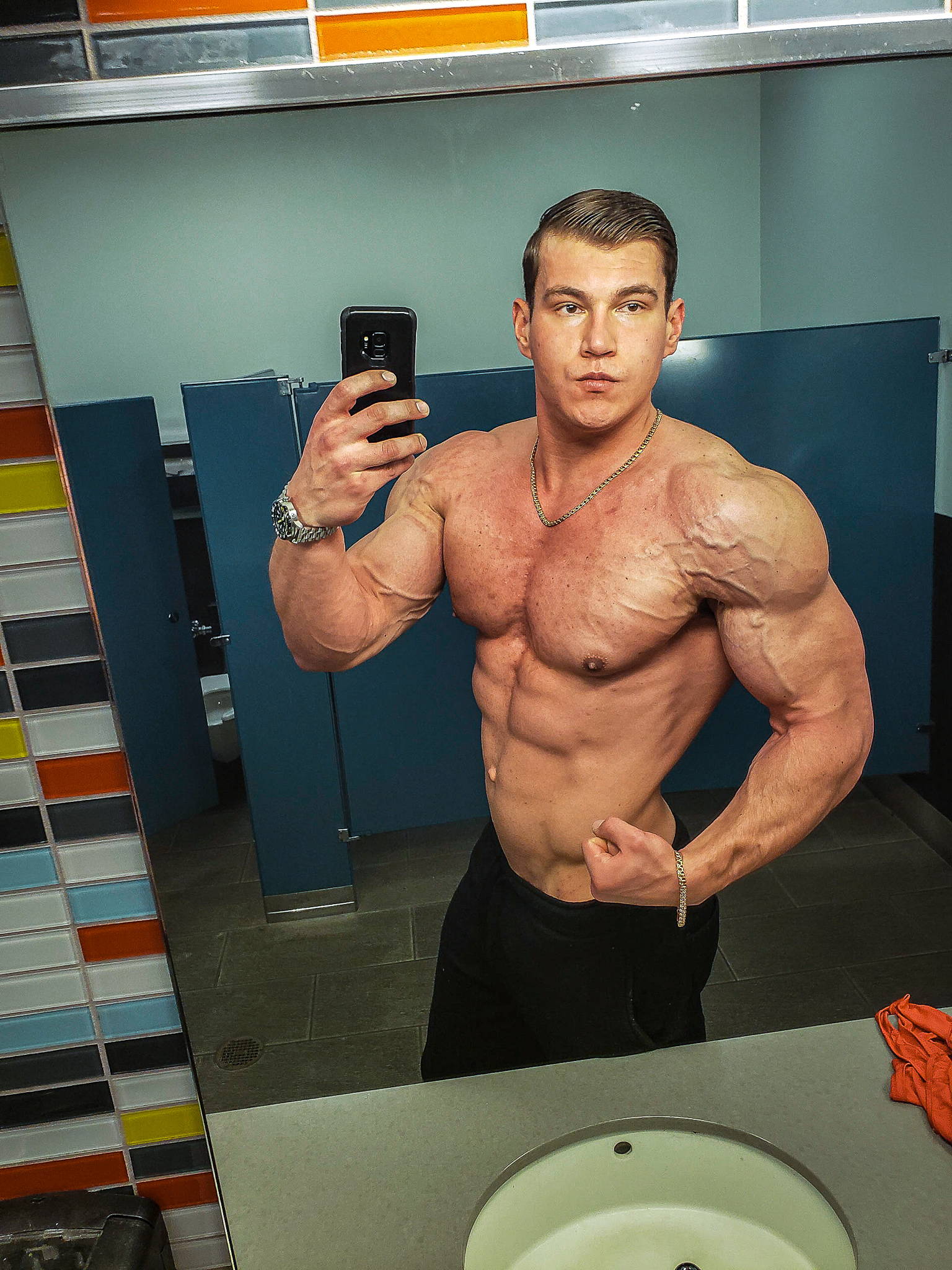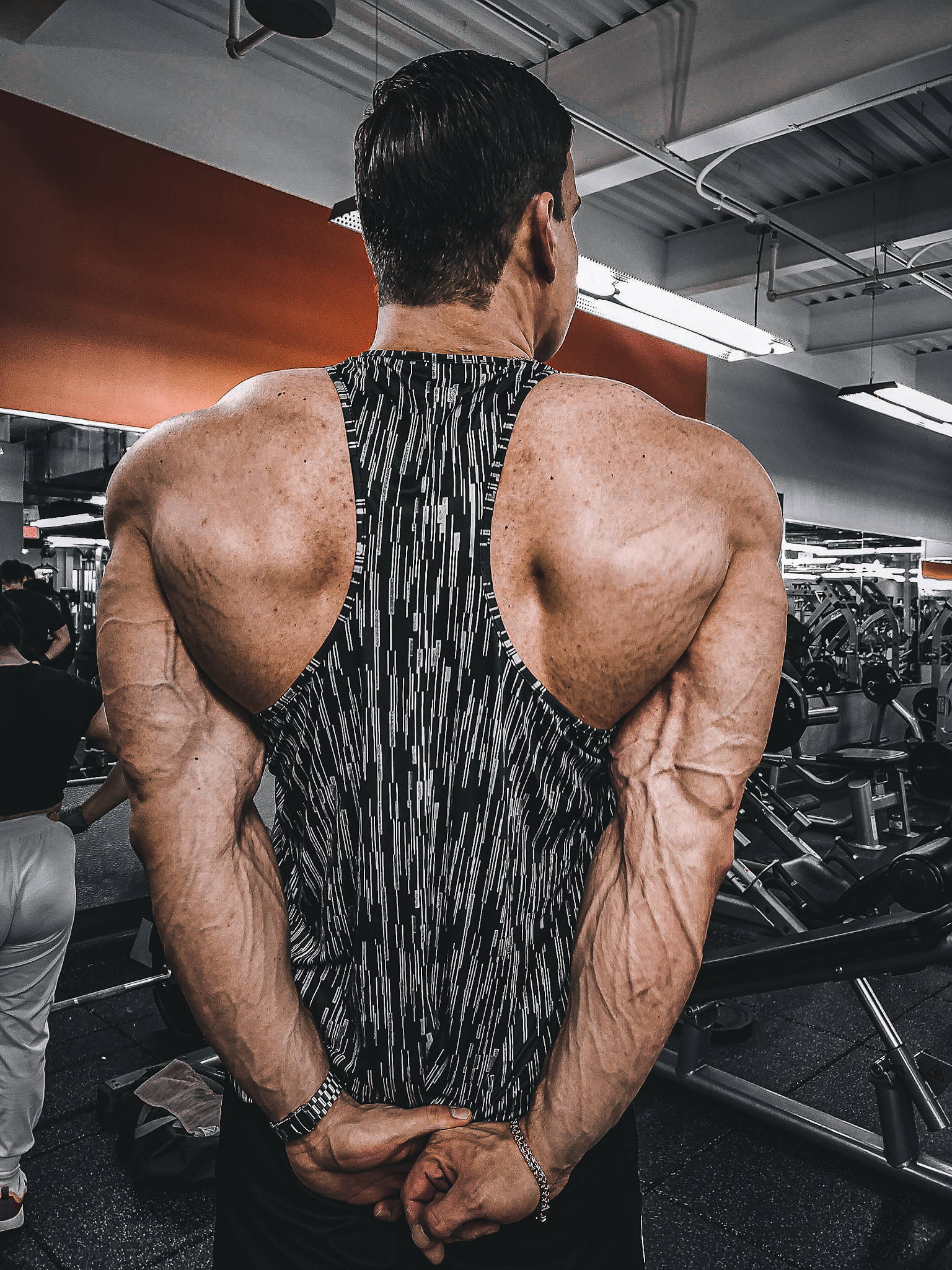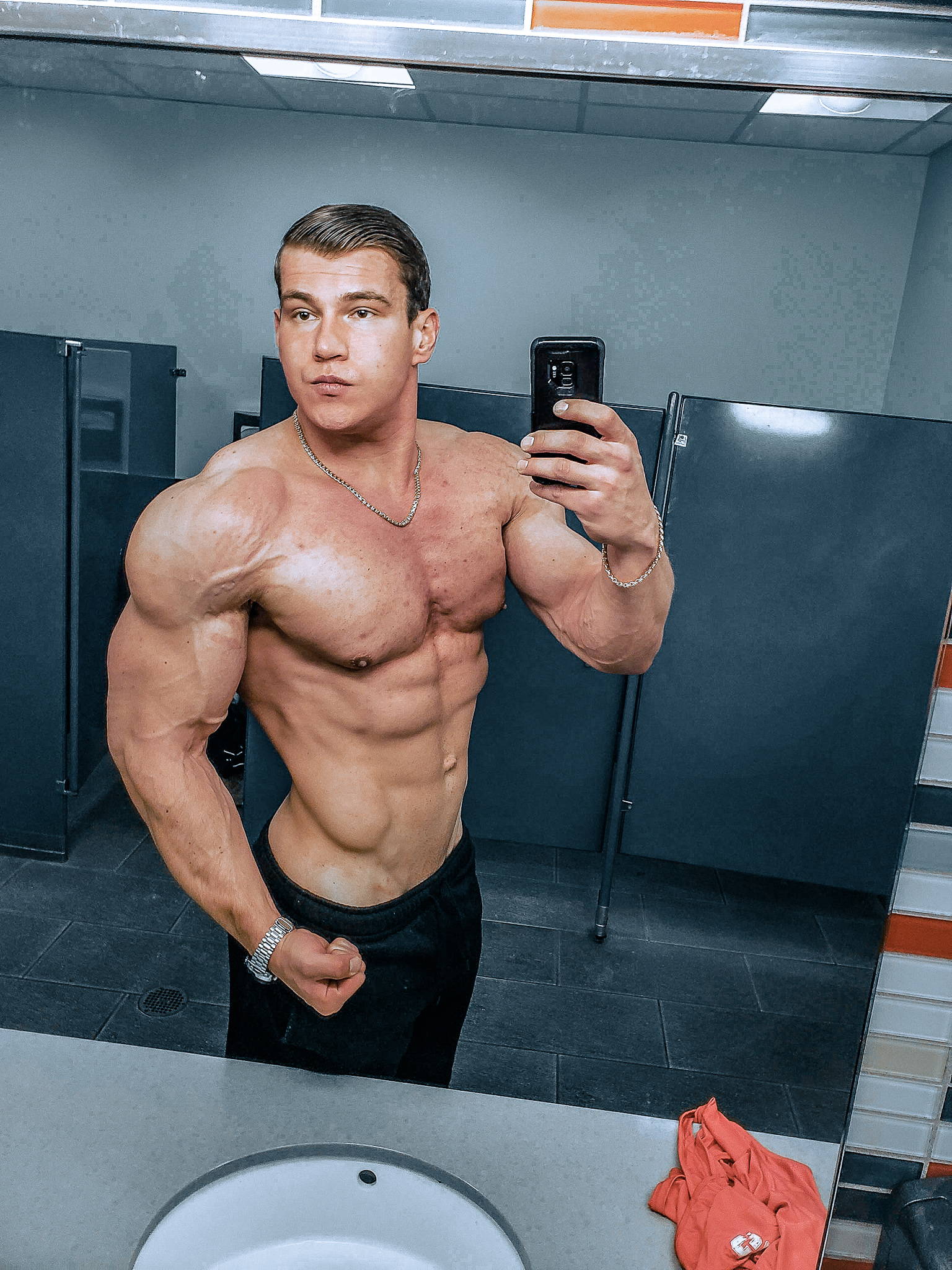 ALEKSEY CROITOR
Brooklyn, NY
Occupation: Paralegal
I have been lifting weights for approximately thirteen years. The first eight years of my lifting journey, I focused primarily on powerlifting, after which I began to transition to a more traditional bodybuilding training style focused on hypertrophy and aesthetics, opposed to just strength.
I graduated from John Jay College of Criminal Justice in 2017.
As a Purus Labs team member, my main objective will be to inspire and motivate others by leading by example. Also, I will make it a goal to help others in need of anything pertaining to fitness training and advice, so they can get quality advice and continue to pursue their fitness and health related ambitions.
Over the years, I've learned that the most effective approach for me to motivate and inspire others is through leading by example.
When people personally observe someone manifesting their goals and endeavors into physical results, no matter how challenging the goal may be, it makes them realize that it is indeed possible to accomplish such a feat.
My main hobbies are reading, fitness, and last, but not least, cooking/baking, the most enjoyable and tasty hobby!
My childhood best friend invited me to the gym and I went several times and it became apparent to me that this is something that I greatly enjoy.
I continued to go to the gym ever since.
I should be chosen because I would make an amazing ambassador. I am a very outgoing and driven individual who has acquired a good amount of fitness knowledge and the ability to help others in the fitness spectrum.
Also, I am an extremely friendly and welcoming person who makes friends with everyone I meet, and I always leave a positive impression on everyone that I meet, and people always seek me out after meeting me just to converse more.
I've overcome my fair share of obstacles in all different sectors of life. The way that I always approach an obstacle in order to overcome it, no matter what facet of life the challenge may occur in, is by abiding several ground rules.
I remain calm and rational and restrain from any sort of panic or anxiety fueled thoughts. Then, I "take a few steps back" and begin to theorize and strategize different approaches to resolve the issue I am facing.
These simple ground rules helped me overcome the majority of obstacles I faced in life.
A Note from Purus Labs:
Aleksey stood out to us initially because of his amazing physique and "Greek Good Aesthetics." We soon came to understand that Aleksey is also outgoing and a deep thinker. We want the kind of people on our team who lift up the collective group by motivating everyone to be their best, and we believe that Aleksey would do just that.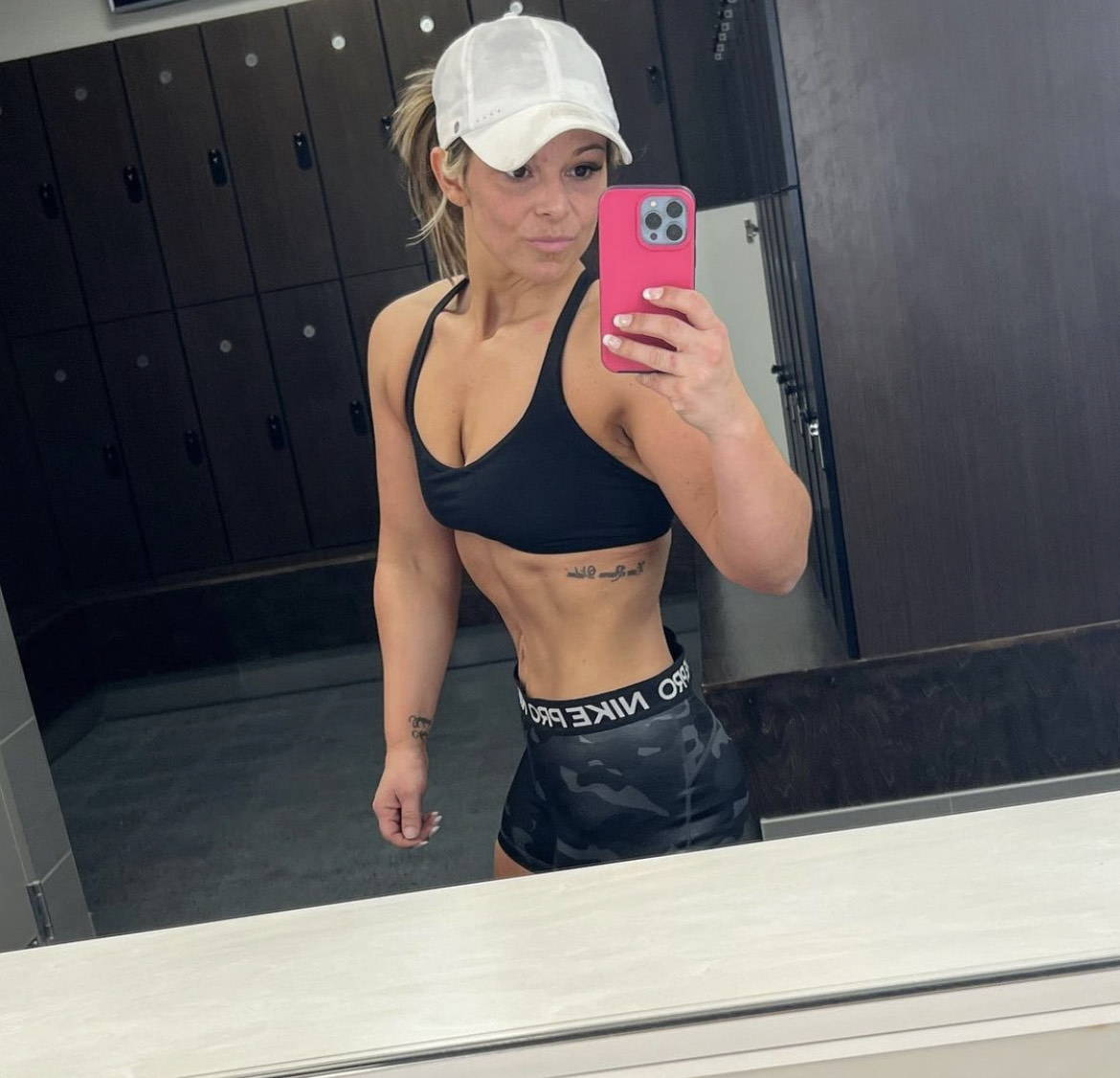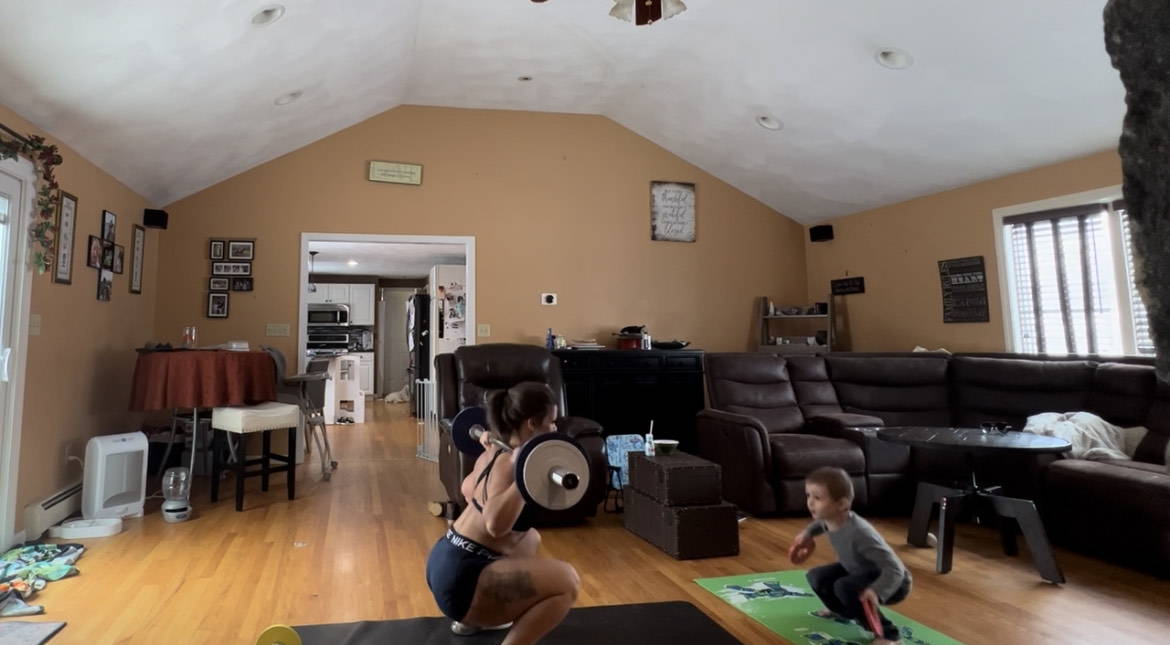 BRITTANY CLOSSEY
Boston, MA
Occupation: Boy mom
I have been consistently in the gym since 2014 but have been an athlete my entire life. I got my bachelors degree in sports management with hopes of opening my own private gym this year! The goal is to get classes and camps geared toward our youth going, so that they can have an outlet in this chaotic world! I have watched quick fun at home workouts change my 4 year olds entire day around and just want to spread that.
As an athlete, I hope to continue to spread Purus Labs amazing and clean products! The industry is filled with companies left and right but Purus is different, and I want to see them more here in the northeast.
I lead by exampl. In 4 years I've had two kiddos and Gained / lost a total of 187 lbs! I have had so many reasons to give up like moves and other life changes, but I didn't. So in that I use my story to help moms and really anyone struggling to understand that they can do it. If I can then literally anyone can!
Hobbies, super powers.. my hobbies used to be a lot cooler. These days they consist of anything involving the gym, hockey, paw patrol and Disney with my kiddos. My super power and biggest flaw is having the ability to still function with little to no sleep! My kids are 4 and 1 so if one sleeps the other knows and stays awake😅
I decided to hop into competing back in 2015 and actually stumbled across Purus Labs samples from someone when I was aimlessly walking around an Olympia expo in awe!
I have a love and passion not only for fitness and community but for you guys [Purus Labs] too. I preach consistency and although my life has flip flopped since finding Purus 6 years ago, my consistency to the gym and to preaching real life shit has not changed !
[Any obstacles youve overcome in life and how…] Becoming a single mom to two beautiful boys. The gym was my answer when my world decided to change. When you have kids shutting down, becoming sad, losing hope , losing yourself... None of those are options. So instead I would wake up, take my oldest to school, feed the baby and go straight to the gym. I was training in the gym with a 12 week old beside me in his stroller, and I have trained 5 days a week since then. My boys will never know what giving up looks like and I hope my followers feel the same !
A Note from Purus Labs:
We chose Britt as a finalist because she just doesn't stop. This is a woman who knows what she wants and goes out for it. She doesn't use anything life throws at her as an excuse, and instead finds empowerment in growing beyond any situation. Britt is also super down to earth and personable and would be an amazing asset to the Purus Labs team.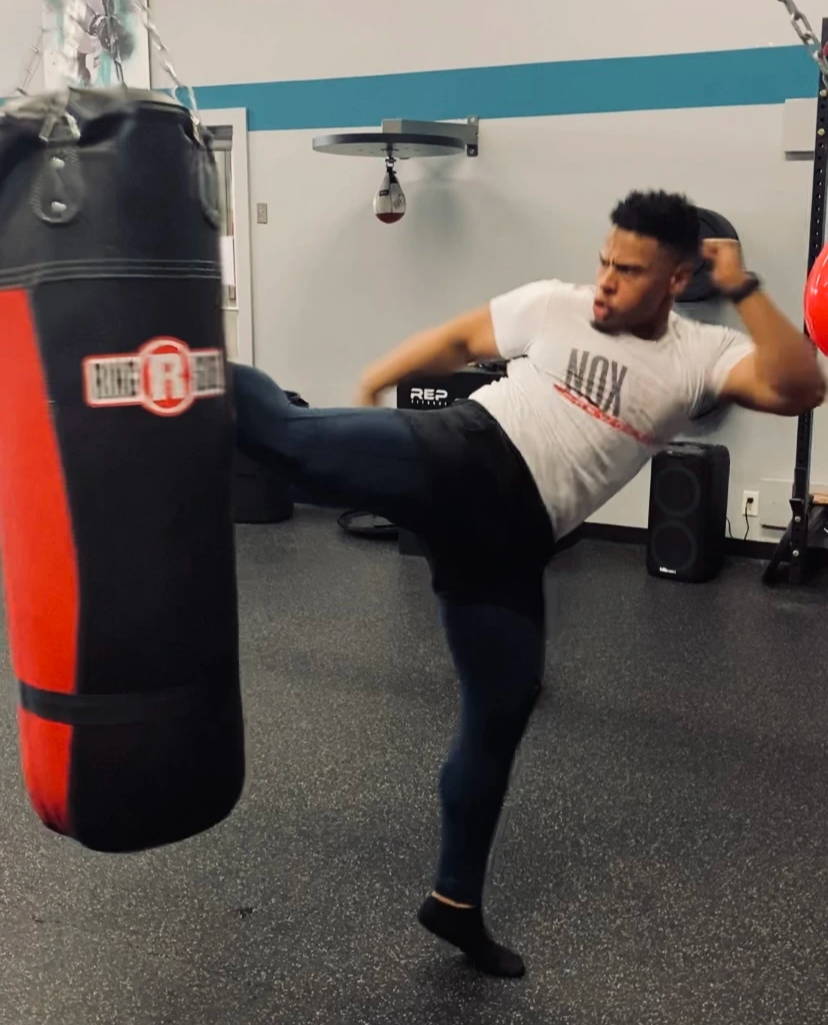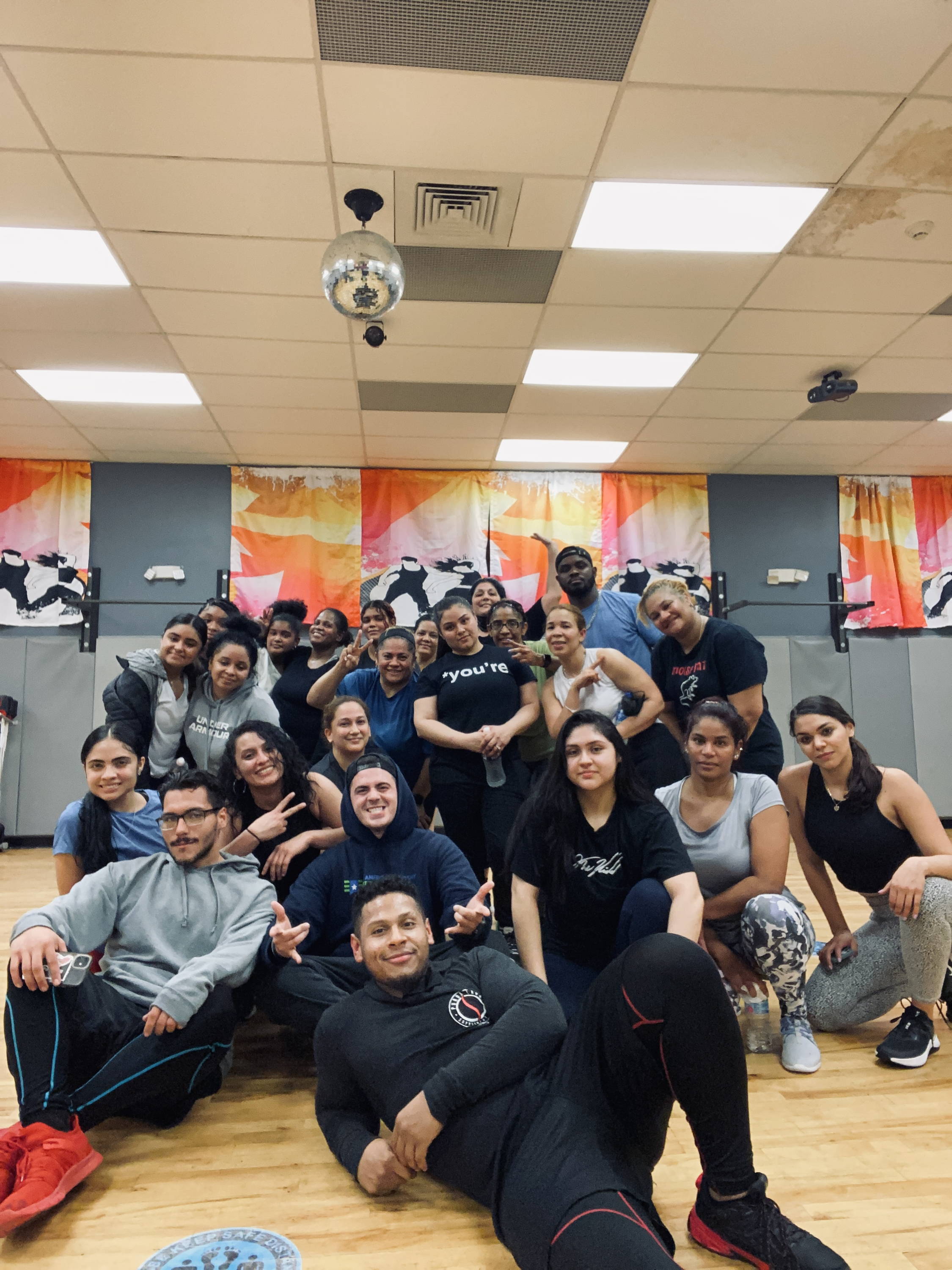 ROBERTO TORRES
Philadelphia, PA
Occupation: Sales Superior/ Group fitness instructor
My fitness training involves HIIT With a Muay Thai kickboxing mixture. I am a Trained and Certified Muay Thai Specialist with a 6 year experience in Muay Thai Kickboxing.
I hope to inspire as many people as Possible to become and better version of themselves!
How I motivate people is by being 100% transparent with them even emotionally. Mentioning how I started my weight loss journey and the position of obesity/depression state I was in, letting them know anything is possible with hard work and A positive attitude!
My hobbies are Muay Thai, HIIT Training, hiking, baseball.
I started my fitness journey with my aunt 6 years ago by joining my first ever bootcamp.
From there on I been loving the journey ever since.
Why should I be chosen?
I have overcome many obstacles that I thought were impossible to overcome. I was constantly told that I would never make it far in life, and I have overcome so many insecurities and even depression in my past years. In school I was always bullied to the point where food became my healer, but then it came a time where I said, "Enough is enough. For once I'm going to give believing in me a chance." And I did, and the results have been nothing but more motivation to me and others. That's all I want to do is help others feel this way!
Like I always say YOU ARE UNSTOPPABLE!!
A Note from Purus Labs:
Roberto made the finals because he is a daily inspiration to everyone around him. He hit a point where he was unhappy in life and instead of sitting down, he stood up and took control of his health. His hard work has paid off not only in weightloss, but in a contagious way as he lives to influence others positively. This world needs more positive people who will go out and get what they want, like Roberto, and we think that he would be an awesome Team Purus athlete.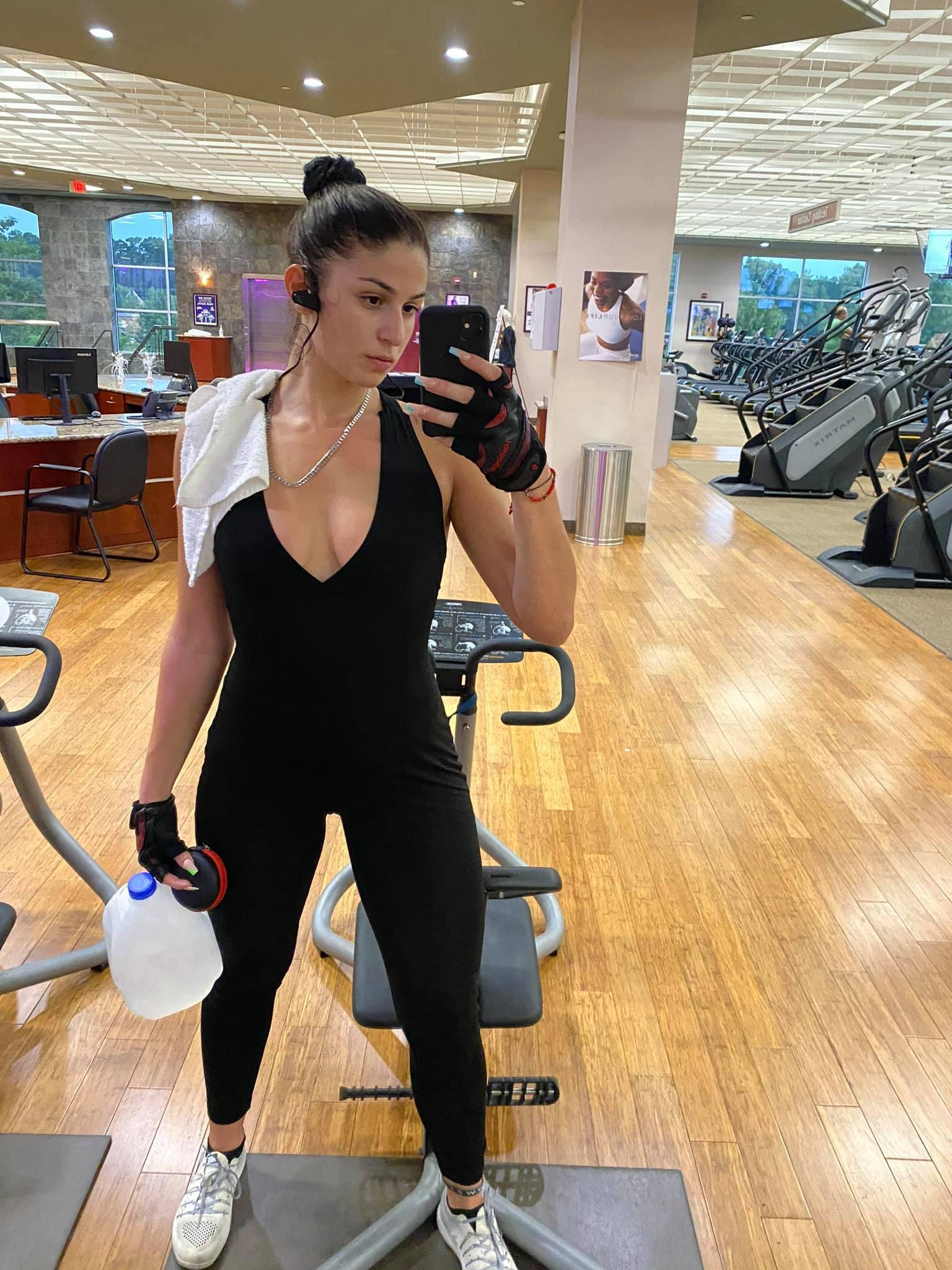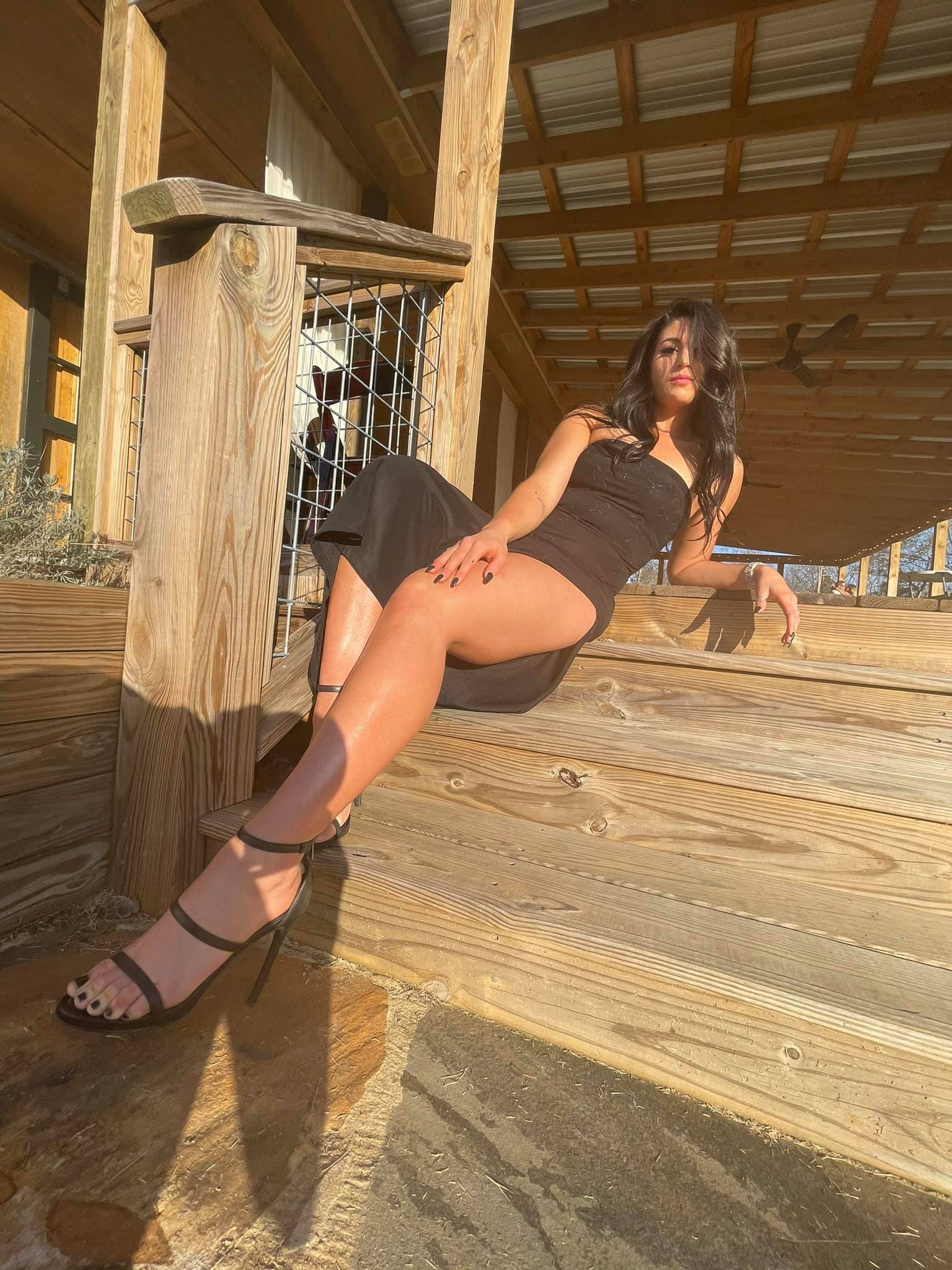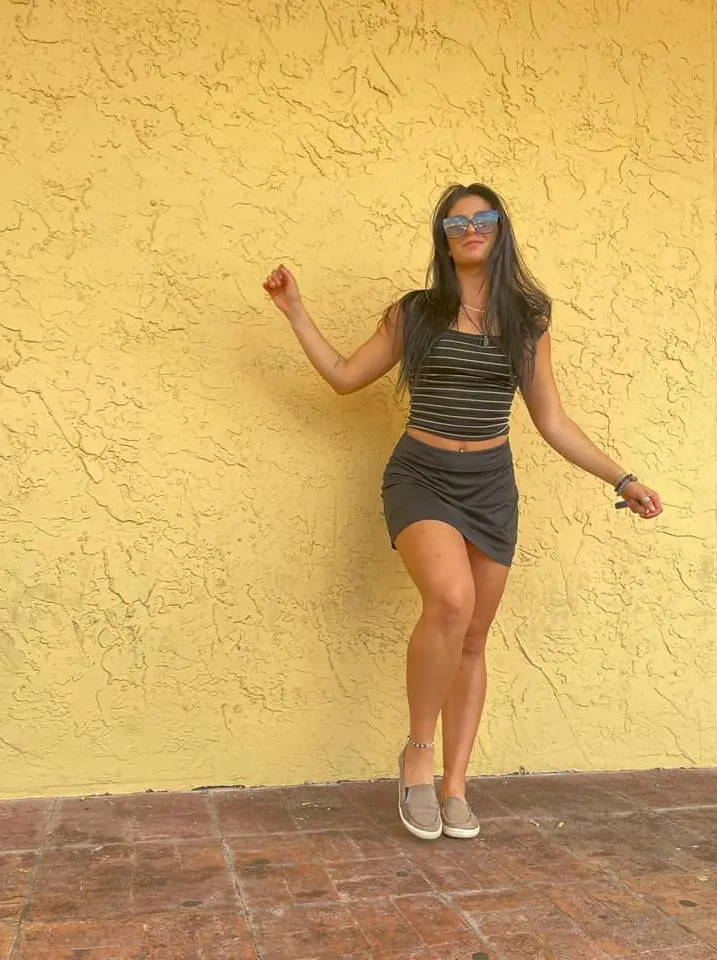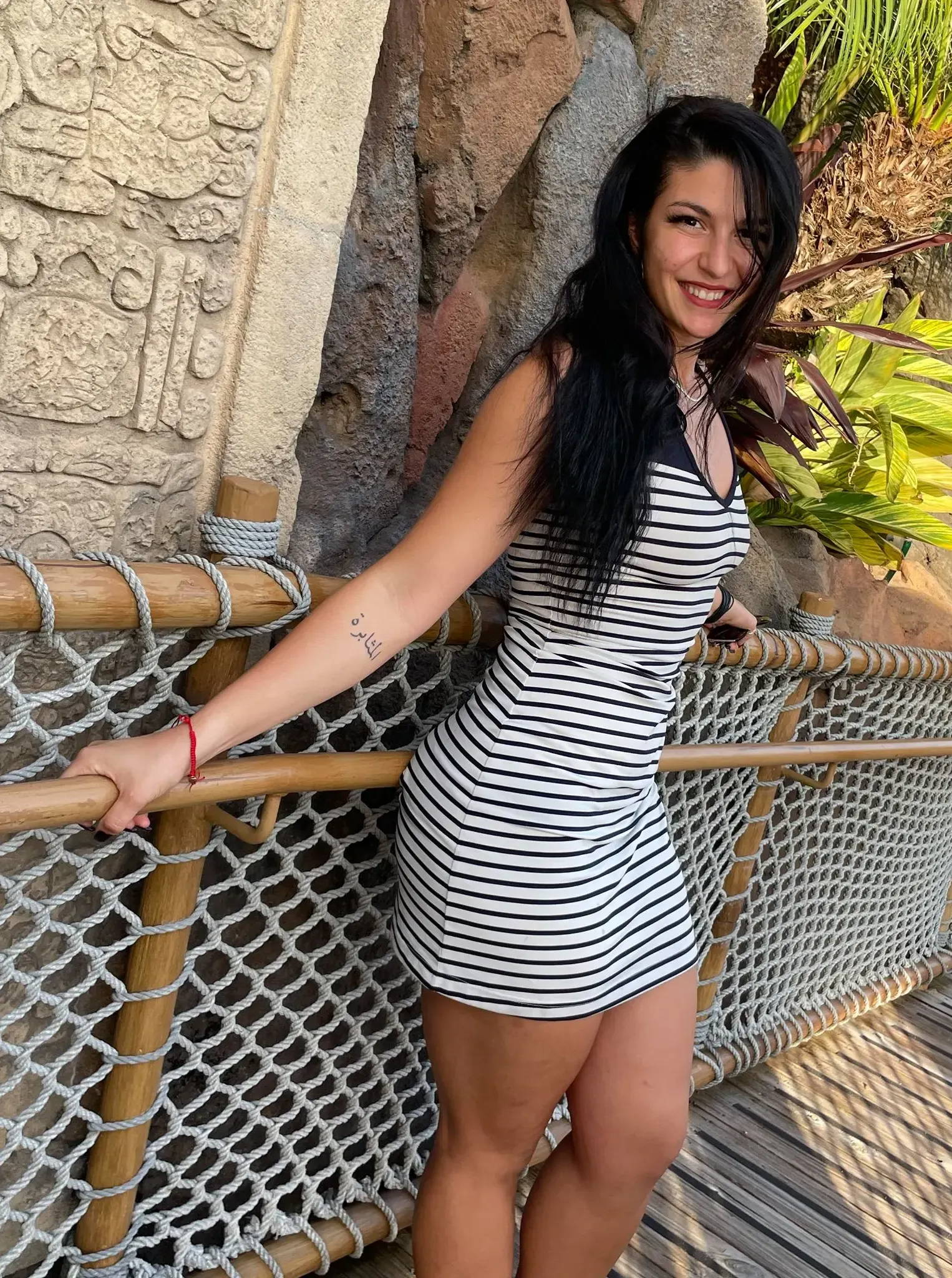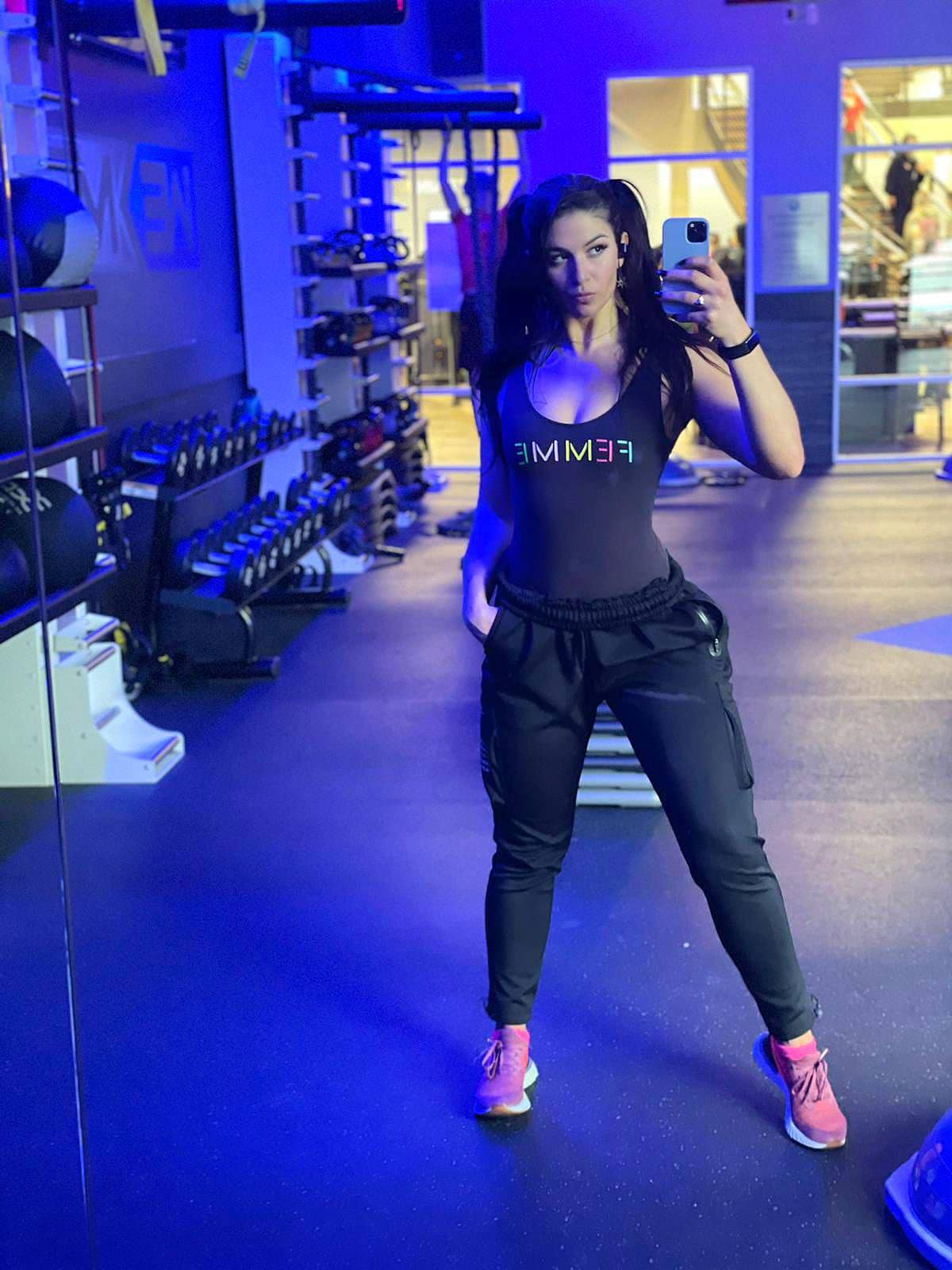 SARAH ABUTAIR
Woodstock, GA
Occupation: I currently manage the Front Desk at
Onelife Fitness in Holly Springs, Georgia!
I open the doors before sunrise to greet members, lead a team and lead others into their best path in my position. I am currently in the works of becoming a Life Coach, an Author, seeking self-mastery and hoping to shed light unto others while doing so.
Becoming apart of PurusLabs team is a joy. The opportunity itself has lead into avenues of growth in community to business to physical all the way down to the mental and I hope to be led and surrounded with individuals in the same mindset. Truthfully told, I want others to see Purus Labs their main part of their regimen and be proud of themselves. I would like to lead teams of people who want turn heads with confidence in themselves as an individual..
I wake up in the morning and I ask myself whatever the day be, how may I make it the best for me and others. I see hundreds of our members on a day to day basis. I see the in's and outs they put within themselves and at the gym. I get the chance to speak to the world around me and our generation. I make it a priority to give others the piece of encouragement if I see the cup a little empty.
I am motivated by seeing the eyes of exhaustion, happiness, clarity and prosperity. I choose to be a driving force in this time. I educate others the importance of nourishing the body to its full potential. I encourage by holding people accountable to listen to what their body is trying to tell them through clean bites, physical and mental needs. I chose to inspire true health to anyone who is open for improvement.
I enjoy the art of cooking, cultivating creative ideas, writing, meditating, listening and attending seminars. My superpower would be being able to pour hope into others. I enjoy yoga, spending time with my pets, filming and reading a good thrill.
I got into fitness about the age of 20, I left a shattered relationship with the idea that I need to get myself busy and build the lady within me back up the confidence to love myself first.
I became addicted moving my body to the rhythm of what it was yearning for. Which was compassion and breaking through walls of self-doubt.It felt good to become stronger in all areas of my life just through fitness. I also have had a history of injuries that have tried to hold back the inner beast. I chose to overcome them, with proper care. My fitness journey isn't linear and I chose to only build off all my choices and previous experiences. I am currently diving into isometric work, myoskeletal alignment techniques, strength, mobility and flexibility. Fitness is my gateway to freedom.
I believe I am chosen because I can prophesies the importance of overall health and having fun at life when doing so.
I have survived through a violent home growing up, placed in the Fostercare system and have chosen to see the flip side of things in life. I overcame the obstacle of self-doubt and breaking through barriers. I did it by taking each day as a grain of salt and doing what I know is going to be best. Every time I am low I know I need a solution, and what would be my healthiest option? I have learned this through the journey of Selfless and Self-love. I have acknowledge my place in life is purposeful so I have no other choice but to make it grand through perseverance.
A Note from Purus Labs:
Sarah was chosen as a finalist because she is simply stunning inside and out. She works hard to grow herself mentally and get stronger physically, too. Sarah took the cards she was dealt early on and turned them into a winning hand. We want to be on Sarah's team as much as we would like her to be on ours!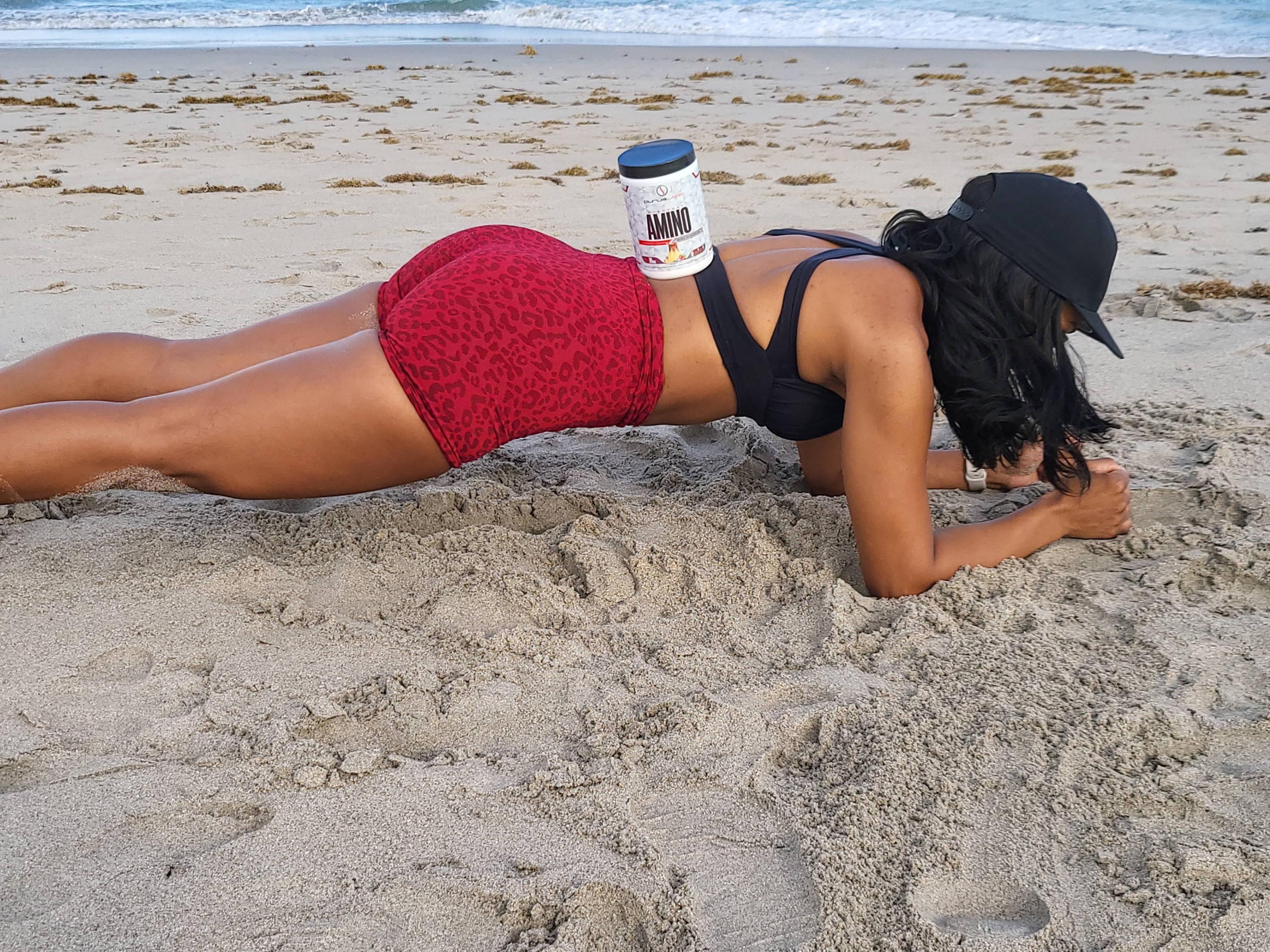 THAIS GLYSSON
Palm Beach Island, FL
Occupation: Personal Trainer

My fitness training and ceritications include: ISSA, TPI Golf, TRX workout trainer & functional training.

As a Purus Labs Athlete I hope to help people and educate them about nutrition and supplements that are safe for them.

I motivate others by living my best life and leading by example.

My hobbies include dance, travel, beach workouts & outdoor workouts.

I got into fitness for my own transformation, and I should be chosen for the team because I have a passion for helping others achieve their goals through fitness.
I know how it feels to work hard to stick with and be consistent with a program.
A Note from Purus Labs:
Thais was chosen as a finalist because she sets a great example. As a personal trainer, Thais encourages everyone she meets to be the best they can be. Thais has a radiant personality that even shows up in still photos. She works hard and has fun doing it. Thais is someone you'd want in your corner, and we for sure want her in ours!