ConDense Pre Workout
customers are viewing this product
---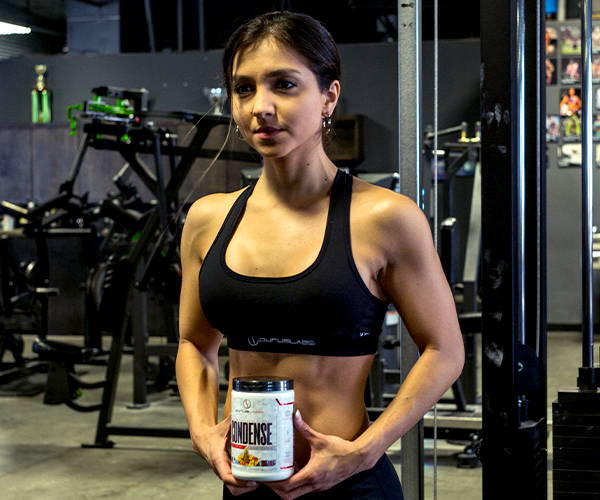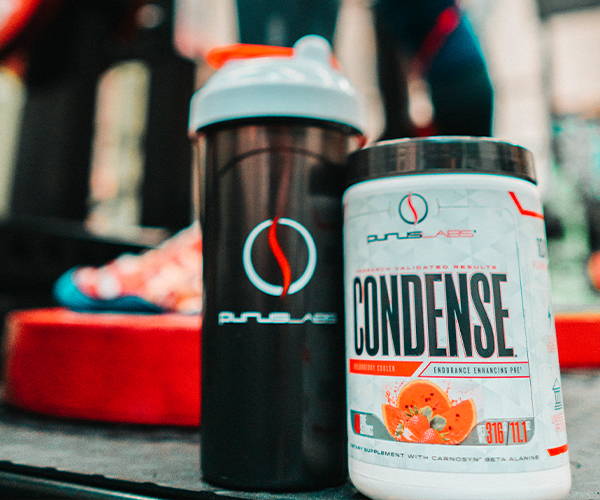 ---
Condense®: Endurance Enhancing Pre-Workout
---
ConDense® pre workout supplement is a novel approach to pre workout performance and endurance enhancement. Instead of high dosages of stimulants masking ineffectiveness, ConDense® utilizes NO3-T® sodium nitrate technology proven by the University of Memphis to expand human performance capacity by aiding in an increase of nitric oxide levels, muscular energy and oxygen efficiency. In turn, a cascade of welcomed physiologically benefits can be experienced such as enhanced blood-flow, better nutrient absorption, and a overall reduction of exercise oxygen cost, allowing you to handle greater workloads (e.g. more weight) and exercise longer before exhaustion (e.g. more reps).
Everything That You Need | Nothing That You Don't
Zero Creatine

Zero Dyes

Zero Crash

University Proven

Clean Energy

10x Plasma NOX
---
Everything You NEED in a Pre-Workout
Our pre-workout, ConDense®, is built to give you a clean energy boost with added nitrates to enhance blood flow and deliver essential nutrients to the muscles. No food coloring, no filler ingredients, just ingredients backed by scientific research, effectively dosed to aid you in the gym.
---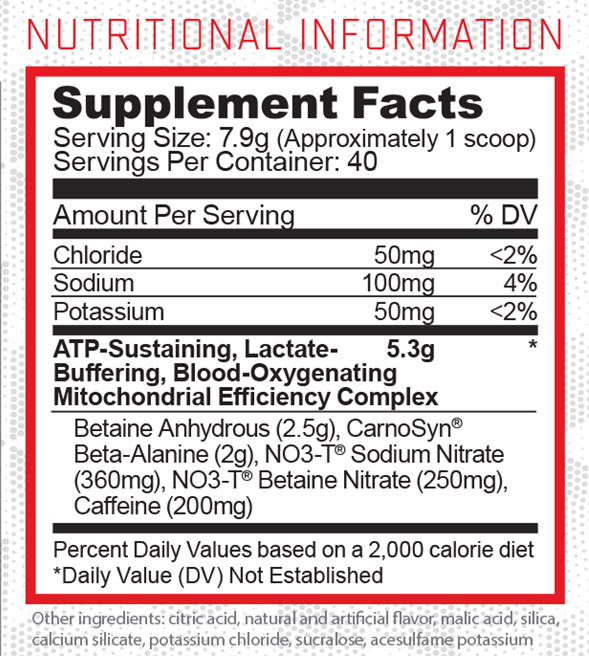 ---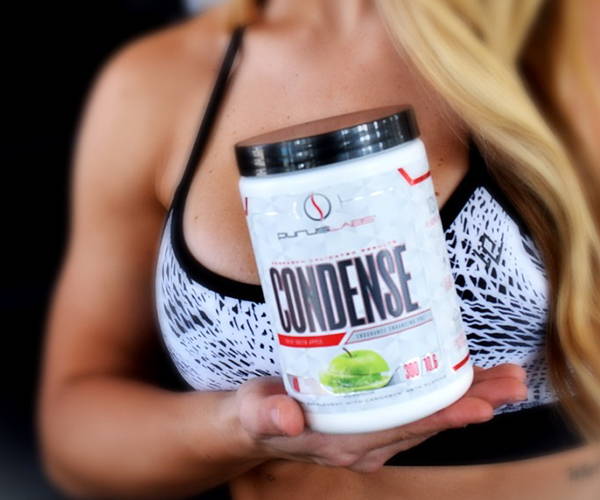 NO3-T® sodium nitrate
Inorganic nitrates found in beets, spinach, etc…increase nitric oxide through a novel biological pathway, nitrate>nitrite>nitric oxide. Nitrates have been shown to be a powerful aerobic and anaerobic ergogenic aid by reducing the oxygen cost of exercise, translating into lower perceived exertion and/or a greater maximal workload capacity (1). Astonishingly, the increased work comes without an accompanying increase in blood-lactate, meaning your muscles actually become more energetically efficient. This increase in mitochondrial efficiency (P/O ratio) is due to the reduced cost of ATP (muscular currency) to produce muscular force.
Beta alanine
This non-proteinogenic amino acid is a constituent of muscle-carnosine (beta-alanine-l-histidine), however, myocarnosine content has been shown to be significantly increased through beta alanine supplementation alone(2). Carnosine, which supplemental beta alanine enhances the muscular concentration of, helps stabilize muscular pH levels by buffering the hydrogen ions produced through intense exercise. Intuitively, this stacks nicely with nitrates as they synergistically work through different modalities to achieve the same endurance effect.
Betaine Anhydrous
Betaine, or trimethylglycine, is an interesting compound found in beetroot juice as it serves as an osmolyte (protecting cells against dehydration), an antioxidant, and a methyl group donor serving to lower homocysteine levels. Human performance studies involving betaine found it increases power and force performance measures amongst trained individuals and was elucidated through these exercise protocols: bench press throw, bench press force, squat force, and vertical jump power(3). Another larger study concluded betaine aided in high intensity anaerobic training, allowing individuals to achieve more squat repetitions at 75% of their 1-RM with more repetitions achieved at =90% peak power(4).
Caffeine
Obviously, caffeine is a widely used and highly efficient aerobic and anaerobic performance stimulant. Its effects are as highly acute and pronounced as they are vast. Caffeine aids in improving cognition and alertness, antagonizing adenosine receptors, inhibiting phosphodiesterase (PDE), increasing epinephrine/norepinephrine/dopamine release, and enhancing intracellular sodium/potassium pump activity.
Electrolytes
Ionized salts are abundantly found within our bodies and serve the chief primary function of maintaining specific concentration and charge balances across cell membranes. We include the electrolytes sodium, potassium, and chloride within Condense™ pre workout supplement to aid in maintaining optimal hydration status and blood volume during strenuous physical activity thereby blunting a rise in cortisol and quickening recovery.
---
Q: Are dietary nitrates bad for you?
A: The general consensus is that ingestion of low amounts of dietary nitrate appear safe and may be associated with improvements in parameters of health (e.g., vascular function) and physical performance. (see the studies in our science section for more information)
Q: When should I take ConDense®?
A: 15-30 minutes before exercise
Q: Are there carbohydrates in ConDense®?
Q: Is ConDense® sugar free?
Q: What flavors of ConDense® are available?
A: Condense is available in Sangria Lemonade, Melonberry Cooler, Tropical Island Punch, Pineapple, Florida Orange & Green Apple
---
How To Use:
Mix 1 serving with 8 ounces of cold water and consume 30 minutes prior to intense exercise. ConDense® can be used on non training days as well. Do not consume more than two servings at any one time. Do not use more than twice daily.
30 Day Money Back Guarantee: If you are not completely satisfied, Purus Labs is happy to issue a refund or exchange for your product within 30 days of purchase. We may require you to send the product back in return for your refund.


*NO3-T® is a registered trademark of Thermolife International, LLC. 
For patent information, please visit http://www.NO3-T.com/patent
---
Customer Reviews
11/24/2020
Tara A.
United States
ConDense Pre Workout
This is the only pre workout I'll ever use. It doesn't make me jittery or moody. It gives just enough of that extra boost.
11/13/2020
Pete T.
United States
Love It
Taste great, works amazing, and I keep ordering it every month.
11/08/2020
Ty T.
United States
Great Pre Workout!
I've been taking this pre workout for the last few weeks and love the taste and the energy!
11/07/2020
Jun k.
United States
Best pre workout
My experience with purus is always good!!! No better pre work out in the market.
11/05/2020
RICHARD M.
United States
!!!!! SUPER PRODUCT !!!!!
This is my new fitness product as it stands right now. This is superb in quality, taste, and simply CLEAN and NON-FILLER in ingredients. I HIGHLY recommend this to use.