---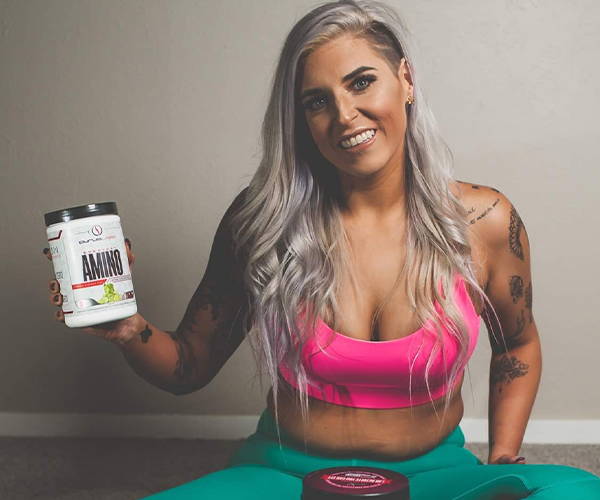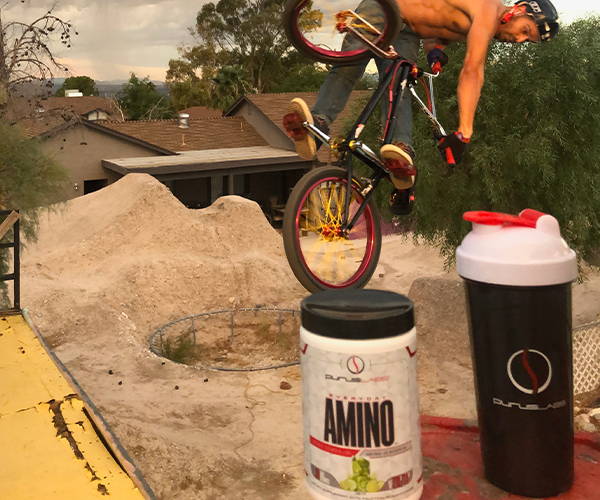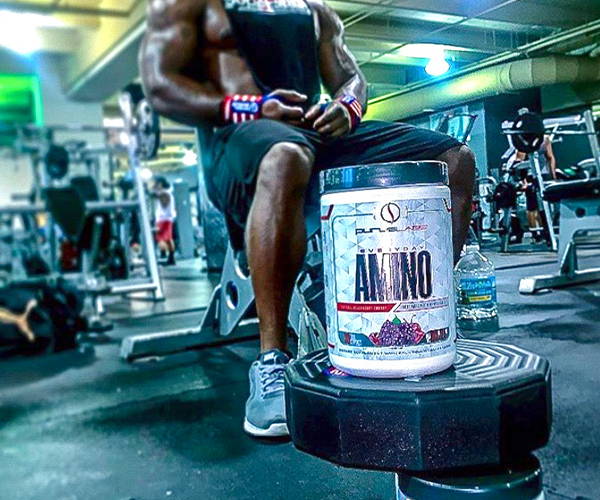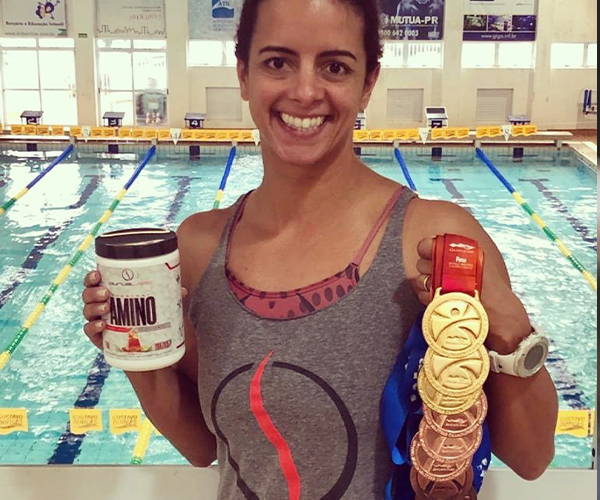 ---
Everyday Amino: Drink All Day Every Day
---
As straight-forward as its name, Everyday Amino™ was developed, literally, because our employees at HQ are constantly drinking amino acids that we manufacture - all day, every day. So we figured, why not offer our tasty house-amino-cocktail to the masses? At a hefty 5:1:1 BCAA ratio, each serving of Everyday Amino™ stimulates muscle protein synthesis and ensures recovery from workout to workout. To slow the absorption and sneak in some often overlooked general health, we included FOS fiber. Toss into your pre workout or amp-up your daily water. Either way, Everyday Amino™ is the all day, every day recovery necessity.
5:1:1 Branched Chain Amino Acids (BCAAs)

Dye, lactose, sugar and gluten free

Aids in recovery by increasing muscle protein synthesis

Great taste and solubility
---
BCAAs can make all the different pre, intra & post workout. We all know recovery is just as important as the workout itself! Give your muscles a bit of assistance in the recovery process by fueling them with amino acids. Plus, the flavor is unbeatable!
---
L-Leucine, L-Isoleucine & L-Valine:
These three BCAAs are important for human life and bodily function and are a crucial factor in stress, energy and muscle recovery. They stimulate muscle protein synthesis and help to reduce protein breakdown while helping to reduce the effect of stress on the body, assist the body in reducing fat stores, balance blood sugar and help to boost energy. We put these BCAAs in in a 5:1:1 ratio in our formula to really emphasise the L-Leucine which is most heavily studied for muscle recovery and energy production.
---
How To Use:
Toss into your pre workout or amp-up your daily water. Either way, Everyday Amino is the all day, every day recovery necessity.
---
Q: Why did you add dietary fiber?
A: Fiber is crucial when it comes to digestion. Our addition of dietary fiber helps your body to process the protein more efficiently. Bonus, if you are prone to stomach aches from protein shakes, you may avoid one when utilizing a protein with added digestive enzymes and fiber.
Q: When should I take Everyday Amino?
A: Anytime throughout the day as a snack or immediately post workout to re-fuel your muscles.
Q: Are there carbohydrates in Everyday Amino?
A: Just 1, and it's from fiber!
Q: Is Everyday Amino gluten free?
Q: What flavors of Everyday Amino are available?
A: Everyday Amino is available in Cucumber Lime, Blackberry Cherry, Mango Tangerine & Strawberry Lemonade
---
30 Day Money Back Guarantee: If you are not completely satisfied, Purus Labs is happy to issue a refund or exchange for your product within 30 days of purchase. We may require you to send the product back in return for your refund.


---