Meet: Bailey Sutherland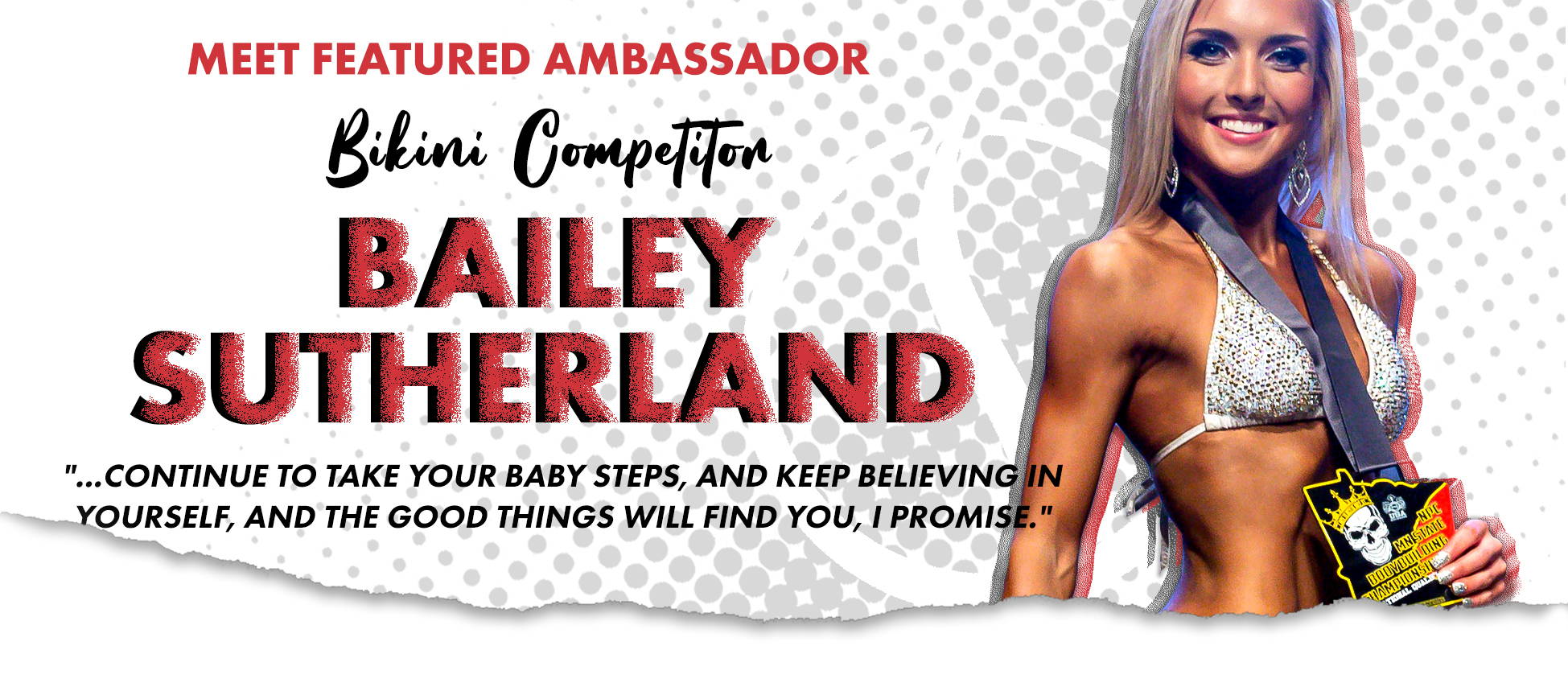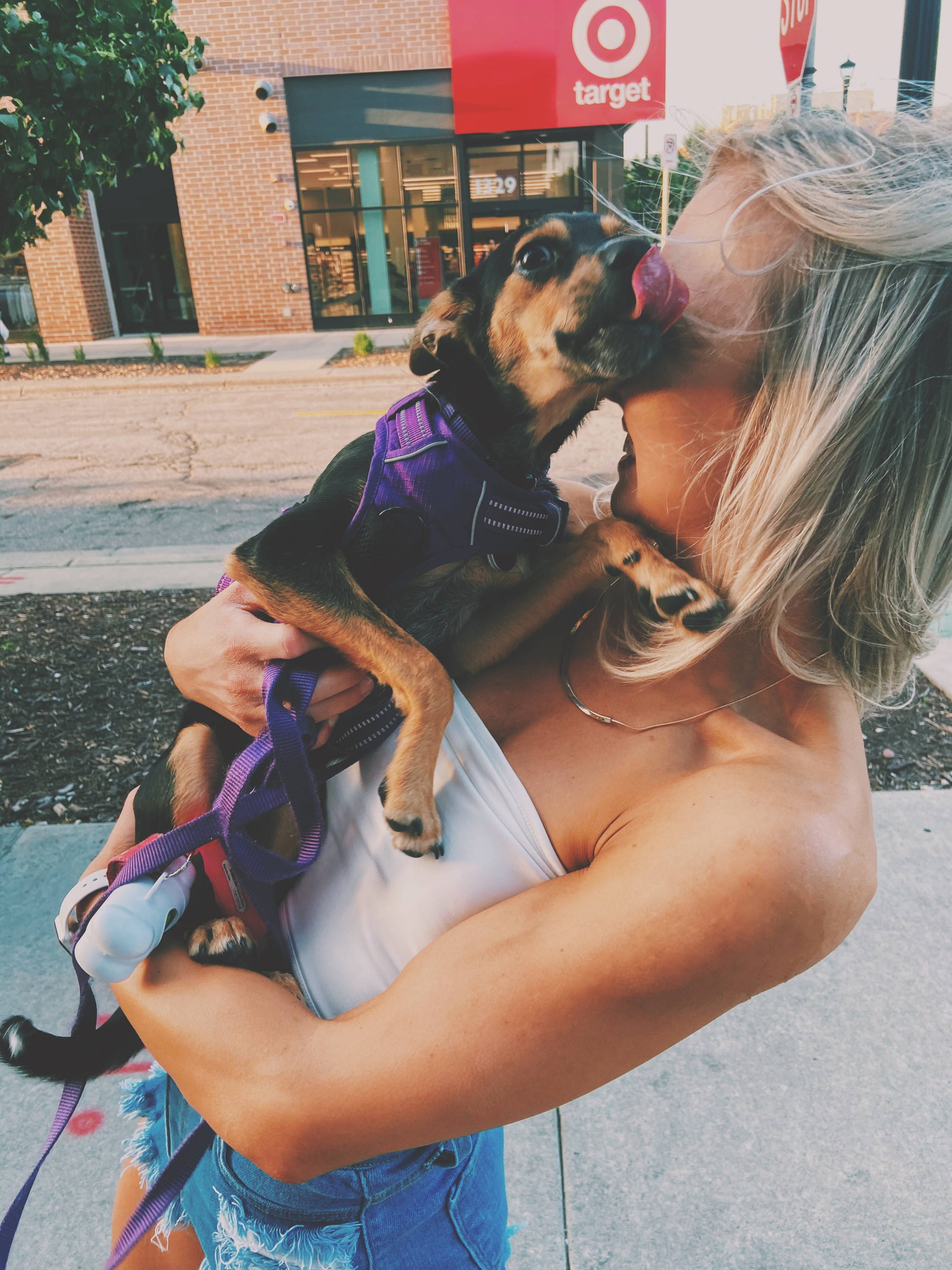 Tell us a little bit about yourself...
I am 20 years old and from a small Wisconsin town. I have a puppy that's the light of my life. I played hockey for 8 years growing up. I am currently a full time student and a full time associate with one of the largest banks in the states. I also collaborate with FIt Butters, and work with them to produce the wonderful flavors that you'll find Purus Labs' protein featured in.
What is something about you that we might be surprised to know?
I think I am hilarious, and I would be a comedian but I'm not convinced others think I am as funny. I am also obsessed with breakfast!
What inspired you to begin your fitness journey?
My fitness journey began about 5 years ago as my outlet to recover from my 2 year long battle with an eating disorder. It gave me a new focus outside of what I was consuming. I became obsessed with what true proper nutrition and training would ideally bring to your results, and I never looked back on habits of poor malnutrition.
Has your motivation changed? If so, what continues to motivate you to move forward?
My motivation has changed a lot from my own recovery. From bringing my focus into inspiring and motivating others to recover or to begin creating healthier habits for themselves, to helping others create their own positive outlet towards themselves and the world.
"[Fitness] gave me a new focus outside of what I was consuming."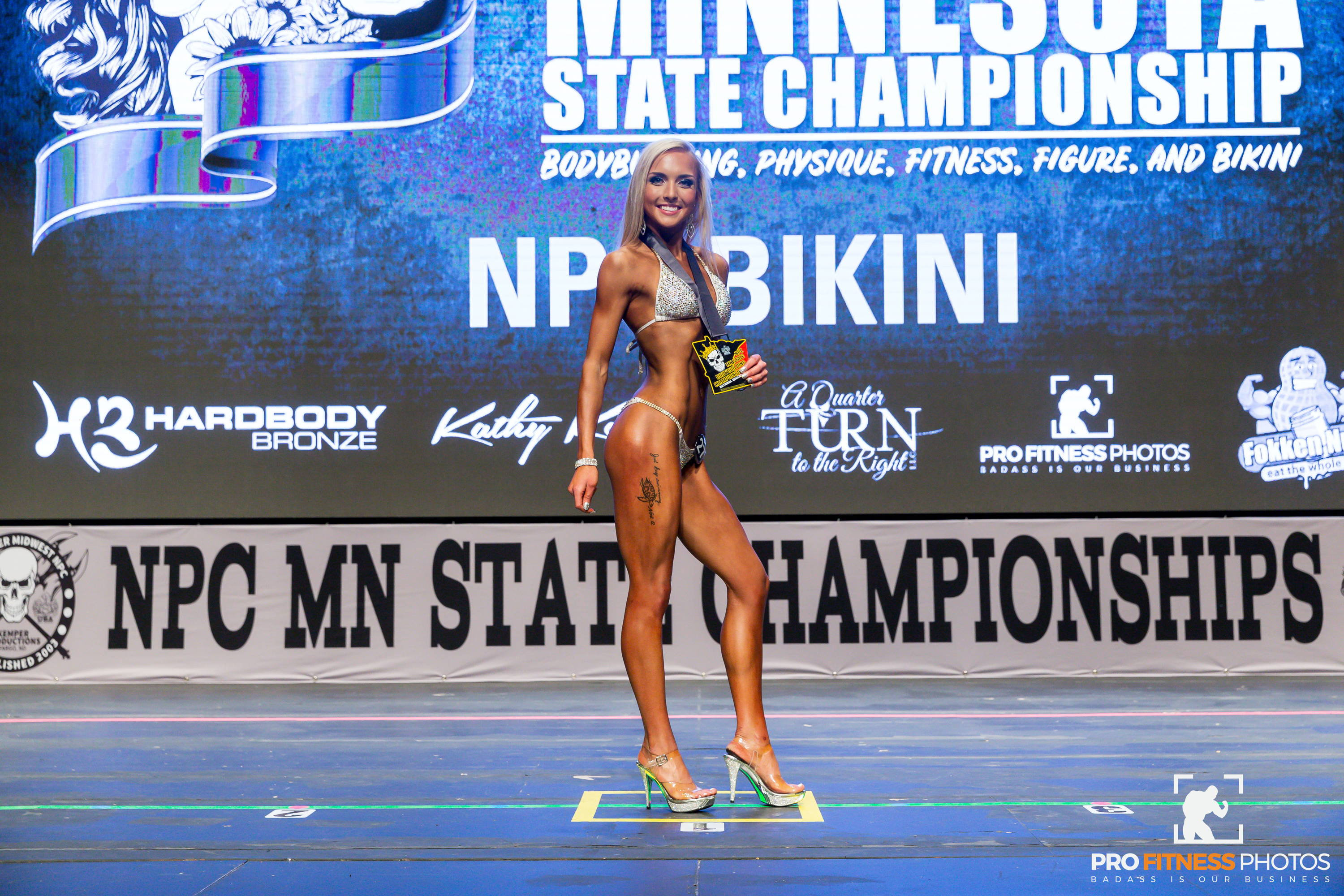 What is the best thing that has happened to you as a result of prioritizing your health?
I've created a much more positive attitude towards all things in life, the good and the bad. I've found a focus that even through the hard times, I am blessed by so many things, and simply every day of life is the biggest blessing of all. The greatest thing that has happened since i began prioritizing my health has been watching all the other people and hearing their stories of how I have helped them to begin doing it for themselves, it warms my heart every time someone reaches out me.
If you could tell your younger self one thing, what would it be?
There are a lot of things people will say or do to you. Darling, you are the only product of what you speak to be true about you, and once you begin believing them, you will no longer believe in yourself. So continue to take your baby steps, and keep believing in yourself, and the good things will find you, I promise.
"...continue to take your baby steps, and keep believing in yourself, and the good things will find you, I promise."
How do you fit exercise into your schedule?
I have an extremely busy schedule between work full time, school full time and being a dog mama. So I train before the world begins turning everyday, just to start my day with my favorite thing. I am usually awake by 4am and in the gym by 5am to be wrapped up by 6:15/6:30am. I wouldn't ever not find a way to fit training into my day.
What is your favorite way to exercise?

My favorite way to exercise is with weight training.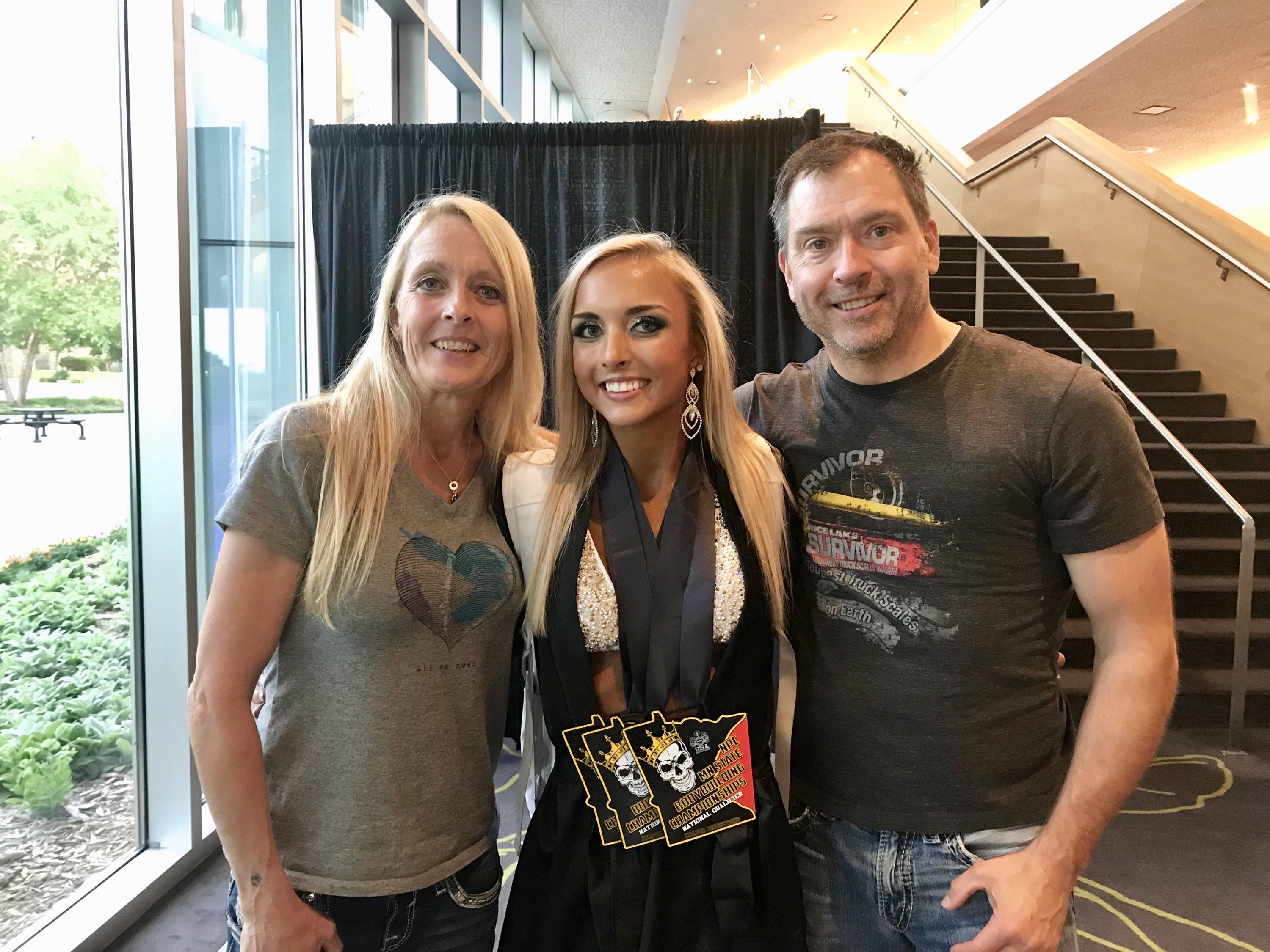 If money was no object, what would your ideal day look like?
If money was no object, my day would be scheduled out minute by minute. I am a planner. I plan every day, and it makes me happier in the day to have my minute by minute schedule. It would start at 4am with saying good morning to my puppy and letting her out while my favorite coffee grounds are brewing. I'd mix my greens and take all my morning supplement stack from Purus Labs. I'd make a big balanced breakfast (without a doubt adding my Cinnamon Roll Protein in here). I'd watch the sunrise behind the city. Before I train, and since its my perfect day, I'd be training with my coach (Gary Pineda) because he motivates the hell out of me and would make me push an extremely hard session and do some cardio. I'd see my mom and dad, because I never laugh as true as when I am with my family. I'd eat a lot of plain rice cakes and Chipotle. I'd visit a dog park with my puppy. I'd probably vacuum cause its extremely satisfying to me. I'd enjoy every precious moment of that day because I believe it should always be a focus to make every normal day wonderful.
What is your favorite meal, healthy or not so healthy?
CHIPOTLE BOWL with double chicken and white rice (yep, my bowl is that plain but it's the best to me).
What is on your fitness playlist?
To be honest, I honestly train with AirPods in but usually never play anything because I get too focused, but because I'm usually running on a time schedule the AirPods defer long conversations (sorry). I will drop a link to my sad girl playlist that has became very popular to many, check it out here.
What is your favorite Purus Labs stack, and how do you use it?
Frosted Cinnamon Roll MyoFeed is by far my favorite product and protein I have ever had.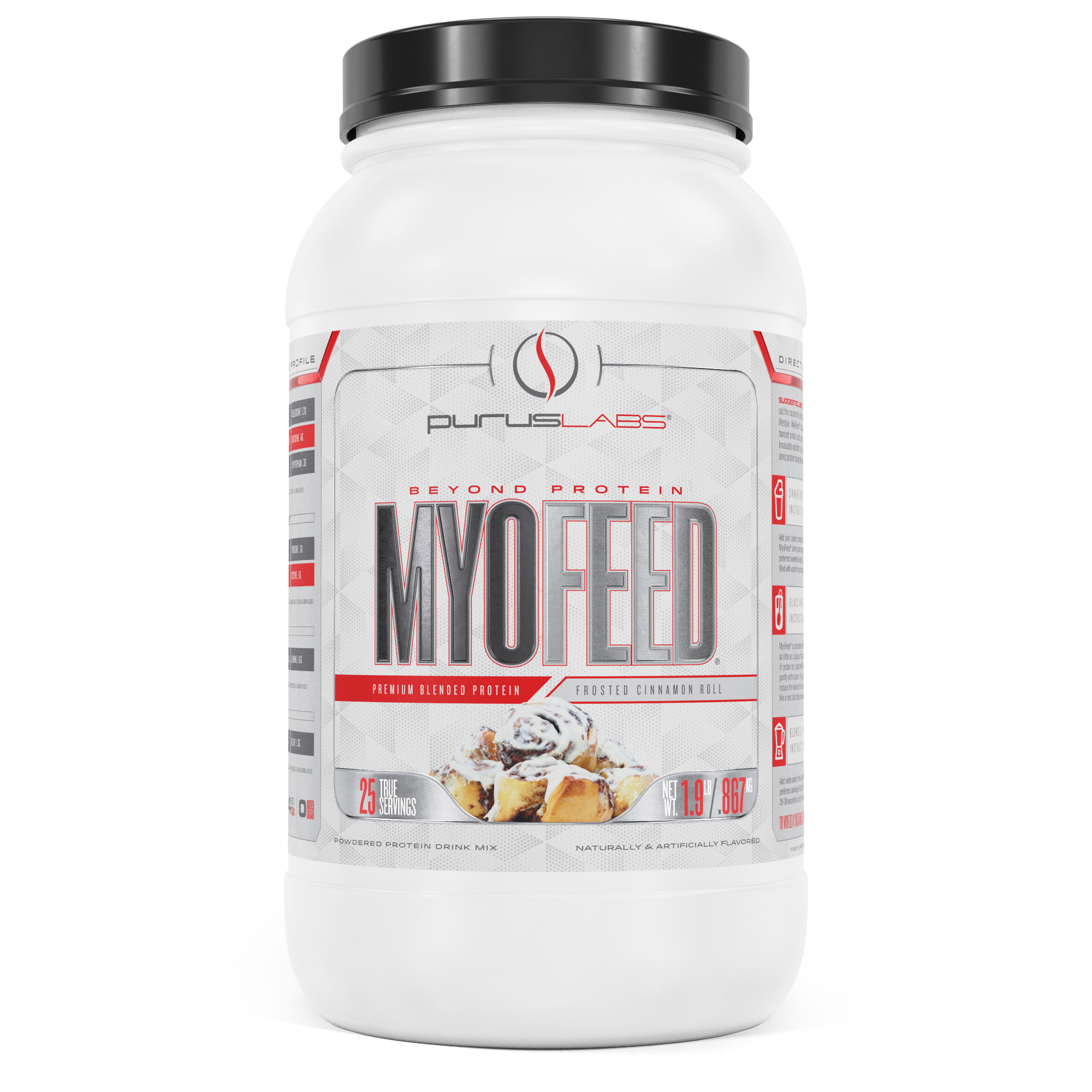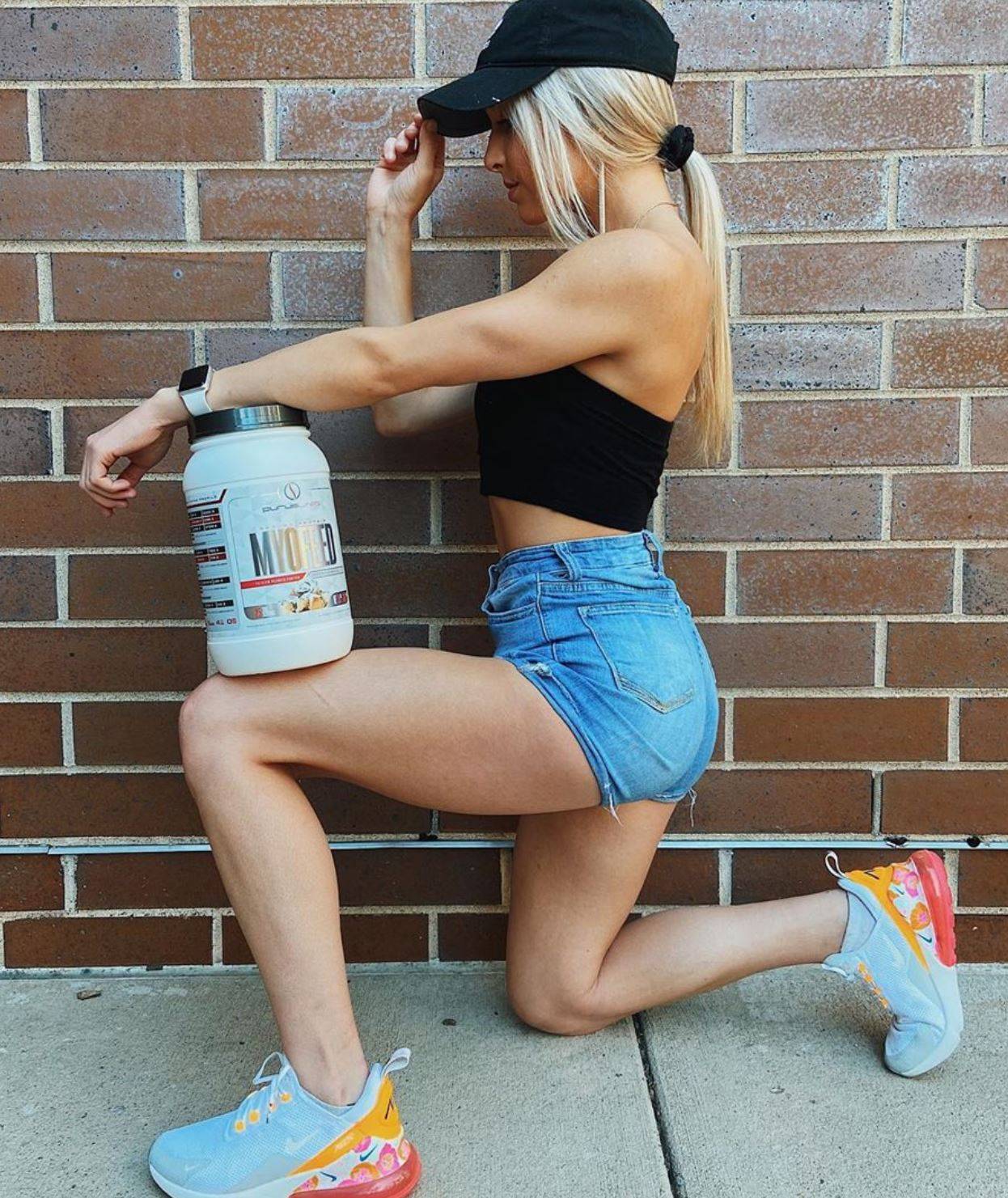 Is there anything else you would like to tell the world about yourself?
I don't think these two people realize how much they inspire me, may it be watching the love they have for each, or their dedications in everything they do, but Danielle Kramer and Ryan Bucki are two of the people I look up to most. I also want to note how important it is to have model people, as having strong models ahead of you will be the key thing to growing yourself.
"...Having strong models ahead of you will be the key thing to growing yourself."
Follow Bailey on Instagram!
Follow Bailey on Instagram!
---